 With Robert Mueller sending in his report on Russian interference on American elections to the U.S. Department of Justice, members of the Florida delegation weighed in on the matter.
U.S. Sen. Marco Rubio, R-Fla., appeared on "Meet the Press" on NBC on Sunday morning and said he was glad it was over but he wanted to see the full report.
"I want to see all of it. What was the underlying criminal predicate for the entire investigation? Let's see the FISA applications, because this was an extraordinary use of government surveillance power and we have legal reasons why you might be able to use it, but show us what those were. What was the underlying predicate for those FISA applications? Let's see all of that, let's put all of that out there as well so we can pass judgment about how the investigation was conducted, or at least the predicate for the investigation was conducted during the Obama years," Rubio said.
"The president is politically accountable and second of all, the president, if they've done things or abused power, they can be impeached," Rubio added. "If the House wants to make that argument, then they can. That hasn't happened yet. But I think that's separate from the Mueller report and separate from what's going to be released to the public. I would suspect that at the end of the day, they are going to release the report, they're going to redact intelligence information or classified information, and they are not going to put things in there about people, that is damaging to people that chose not to prosecute. But that's not unique to the president, that is the way the Justice Department handles every case. They don't go out there and smear people and then say 'but we chose not to prosecute them anyway.'
"There are things like internal deliberations inside of the administration that you don't want out there because then it gets difficult for the president to talk to people. But I would certainly ask the president to lean towards transparency because I've been very clear from the very beginning, I wanted the Mueller probe, I wanted it to be conducted without any interference, because I believed, and I said this, you can go back to the tape and find me saying this now for two years, that when it was all said and done the best thing for the country and for the president is for this probe to move forward and to be concluded. And that's what's happened now. And so we want to learn as much as we possibly can that's allowed and permissible under Justice Department policy and, of course, the law of the country," Rubio continued.
After U.S. Attorney General William Barr released some of the main conclusions of the Mueller report, U.S. Rep. Matt Gaetz, R-Fla., an ally of the Trump White House, called on congressional Democrats to apologize for their rhetoric.
"After two years and untold millions of taxpayer dollars, the conclusions of Robert Mueller's report have been released. The summary reveals what patriotic Americans have known all along: it was not 'Russians' who elected Donald Trump — it was the 63 million Americans who voted for him. Despite the overheated, hyperbolic rhetoric of the news media and Democrats in Congress, there was no collusion," Gaetz said
"Democrats in Congress who have stated that they found 'ample evidence' of collusion, that there was 'direct evidence' of collusion, and that there is a 'cloud of treason' surrounding the White House were wrong. These statements were lies. The people who spread these lies owe President Trump and the American people an apology," Gaetz added.
U.S. Rep. Neal Dunn, R-Fla., offered his take on Sunday.
After two years the case is closed and as President Trump has said time and again, there was no collusion and there has been no obstruction. Special Counsel Robert Mueller had unlimited time and resources – including $25 million dollars – for his investigation and he chose to conclude it with no further action. Mueller found no cause of action. Democrats in Congress should follow his lead and allow the president to govern as he was elected by the American people to do. I look forward to the public review, so we can move forward to the pressing issues of the day," Dunn noted.
Florida Democrats pressed for releasing the full report from Mueller.
"Attorney General Barr must make the full Mueller report public, and provide Congress with all of its underlying documentation and findings. Mr. Barr must also refrain from giving President Trump or his team advance access to the findings or its evidence. Any White House interference into what is made public would be wholly inappropriate," said U.S. Rep. Debbie Wasserman Schultz, D-Fla. "The Special Counsel investigated whether a foreign power interfered in our democracy, and if laws were broken to obstruct that very investigation. Like the integrity of our elections, the full results and release of that investigative effort must not be corrupted."
"The only thing that's clear about Attorney General Barr's summary is that it raises more questions than answers," said U.S. Rep. Lois Frankel, D-Fla. "Mr. Trump was not exonerated, despite what he may claim, and the future of our democracy depends on getting to the truth. The full Mueller report and underlying documents must be made available to Congress, so oversight can proceed unimpeded."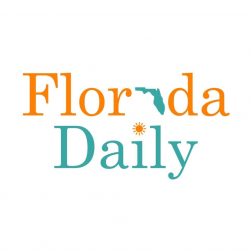 Latest posts by Florida Daily
(see all)