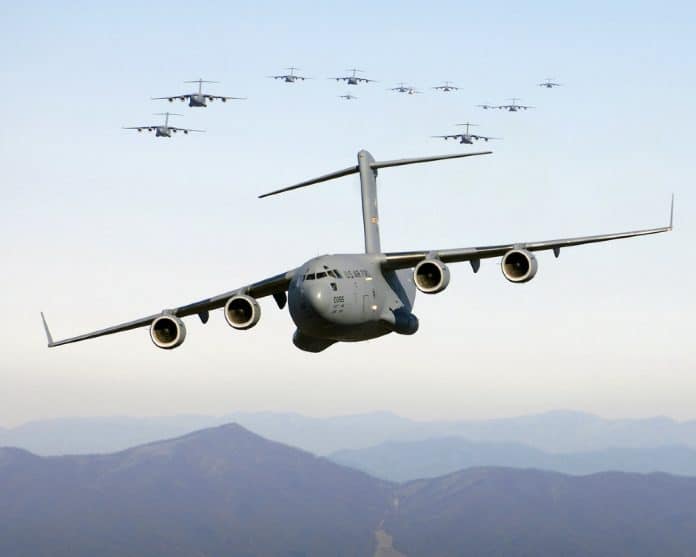 With U.S. troops leaving Afghanistan this week after almost 20 years in that nation, members of the Florida congressional delegation offered their takes.
"Last night in Kabul, the United States ended 20 years of war in Afghanistan — the longest war in American history," President Joe Biden said on Tuesday. "We completed one of the biggest airlifts in history, with more than 120,000 people evacuated to safety.  That number is more than double what most experts thought were possible.  No nation — no nation has ever done anything like it in all of history.  Only the United States had the capacity and the will and the ability to do it, and we did it today.
"The extraordinary success of this mission was due to the incredible skill, bravery, and selfless courage of the United States military and our diplomats and intelligence professionals," Biden added.  "For weeks, they risked their lives to get American citizens, Afghans who helped us, citizens of our Allies and partners, and others onboard planes and out of the country.  And they did it facing a crush of enormous crowds seeking to leave the country.  And they did it knowing ISIS-K terrorists — sworn enemies of the Taliban — were lurking in the midst of those crowds. And still, the men and women of the United States military, our diplomatic corps, and intelligence professionals did their job and did it well, risking their lives not for professional gains but to serve others; not in a mission of war but in a mission of mercy.  Twenty servicemembers were wounded in the service of this mission.  Thirteen heroes gave their lives.
I was just at Dover Air Force Base for the dignified transfer.  We owe them and their families a debt of gratitude we can never repay but we should never, ever, ever forget.
"In April, I made the decision to end this war. As part of that decision, we set the date of August 31st for American troops to withdraw. The assumption was that more than 300,000 Afghan National Security Forces that we had trained over the past two decades and equipped would be a strong adversary in their civil wars with the Taliban," he continued. "That assumption — that the Afghan government would be able to hold on for a period of time beyond military drawdown — turned out not to be accurate. But I still instructed our national security team to prepare for every eventuality — even that one. And that's what we did. So, we were ready when the Afghan Security Forces — after two decades of fighting for their country and losing thousands of their own — did not hold on as long as anyone expected. We were ready when they and the people of Afghanistan watched their own government collapse and their president flee amid the corruption and malfeasance, handing over the country to their enemy, the Taliban, and significantly increasing the risk to U.S. personnel and our Allies.
"As a result, to safely extract American citizens before August 31st — as well as embassy personnel, Allies and partners, and those Afghans who had worked with us and fought alongside of us for 20 years — I had authorized 6,000 troops — American troops — to Kabul to help secure the airport," Biden said. "As General McKenzie said, this is the way the mission was designed.  It was designed to operate under severe stress and attack.  And that's what it did."
U.S. Sen. Marco Rubio, R-Fla., the vice-chairman of the U.S. Senate Select Committee on Intelligence and a member of the U.S. Senate Foreign Relations Committee, took aim at Biden as he weighed in on American troops leaving Afghanistan.
"Biden left behind American citizens, turned over billions of dollars in military equipment to the Taliban and provided Al Qaeda, ISIS-K and other jihadist groups a new safe haven from which to recruit, rebuild and plot attacks against us," Rubio insisted
U.S. Rep. Gus Bilirakis, R-Fla., claimed that the decision to leave Afghanistan threatens national security.
"By withdrawing from Afghanistan in time for today's arbitrary deadline, President Biden has only further endangered the stranded Americans, our Afghan allies and the national security of our country," Bilirakis maintained. "We must hold President Biden accountable for this choice."
Over on the other side of the aisle, U.S. Rep. Debbie Wasserman Schultz, D-Fla., offered her take on the decision.
"Today, America's longest war comes to an end," she said. "Yet the commitment to all who fought there is still not complete, as we work to ensure safe passage for any Americans, Afghan partners, and foreign nationals who still want to leave Afghanistan. Our deepest thanks go to our brave men and women in uniform who served courageously, and at great cost, over this two-decade conflict. We owe special gratitude to those who just executed the largest airlift in U.S. history, with over 120,000 U.S., Afghan and ally citizens evacuated – a truly remarkable feat. Ending this mission now, while extremely difficult, is the surest way to avoid increasingly dangerous conditions for our troops and allies on the ground. Going forward, we will continue to work with our partners in the region to ensure continued departures and humanitarian assistance. We must also help welcome our Afghan allies to their new homes around the globe, and here in the United States. Today, a brutal conflict ends, but the debt of gratitude to the courageous men and women who served and made the ultimate sacrifice to complete this mission, will forever be owed by our nation."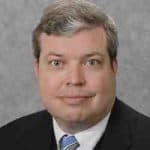 Latest posts by KEVIN DERBY
(see all)