With the U.S. Supreme Court hearing the first arguments in Dobbs v. Jackson Women's Health Organization this week, members of the Florida congressional delegation weighed in on the case.
Republicans from the Sunshine State stressed that this case has the ability to limit abortion.
"This Supreme Court case, which reflects the most significant legal challenge on the issue of abortion since Roe vs. Wade, has the ability to set new precedent with regard to individual states' abilities to protect unborn children. It will also better establish the rights states have to legislate on the matter of abortion. In the years following Roe vs. Wade, more than 60 million unborn children have lost their lives to abortion. During that time, medical advances have also made remarkable strides and offer new insight into the stages of human development," noted U.S. Rep. Gus Bilirakis', R-Fla., office.
"At the center of this legal battle is a Mississippi law passed in 2018 which limits abortions after 15 weeks of pregnancy. There are statutory exceptions to save the life and preserve the physical health of the mother, or in cases of severe fetal abnormality. The law was passed by overwhelming majorities in the state legislature and signed by then-Governor Phil Bryant. In a direct challenge to Roe v. Wade and Planned Parenthood v. Casey, the Supreme Court announced in May 2021 it would review the Mississippi law and will specifically consider the question of whether or not all pre-viability bans on abortion are unconstitutional. It is important to note that the United States is one of only four countries that allows abortion-on-demand throughout all nine months of pregnancy. In fact, more than 75 percent of countries throughout the world do not permit elective abortion past the 12th week of gestation," the congressman's office added.
On the other side of the aisle, U.S. Rep. Lois Frankel's, D-Fla., office presented it as "a case that will provide a major test for whether the U.S. Supreme Court will continue to uphold 50 years of precedent defending the constitutional right to abortion."
Frankel's office noted that Mississippi "explicitly, and repeatedly, asked the Supreme Court to overturn Roe v. Wade and rule there is no right to abortion in the United States in its opening brief" and, "if upheld, this law would enable states across the country to ban abortion care, even though the Supreme Court ruled in favor of upholding Roe as recently as 2020 in June Medical Services v Russo."
Members of the Florida congressional delegation broke on party lines over the issue.
"I firmly believe that life begins at conception and every child deserves to be welcomed with open and loving arms," said U.S. Sen. Rick Scott, R-Fla. "That shouldn't be a controversial statement to make, and it shouldn't be hard to agree that inflicting pain on and taking the life of an unborn child is abhorrent and has no place in our society. A bipartisan majority of Mississippi legislators passed a law to protect unborn babies after 15 weeks, a law nearly four dozen European nations already have in place to protect basic human rights and human dignity. Today the U.S. Supreme Court has an enormously important opportunity to restore constitutionally-protected legislative sovereignty of the individual states and protect innocent life.
"For more than four decades, our nation's laws to protect the lives of vulnerable unborn children have been stifled by activist judges and a misguided reading of the Constitution. I pray that the Court will make the right decision in this case by upholding Mississippi's law, protecting life and delivering a clear message that legislating belongs to the people's elected representatives, not the courts," Scott added.
Bilirakis took to the House floor this week to weigh in on the case.
"As this landmark case progresses, I am mindful that modern science confirms that every unborn child is a human life," said Bilirakis. "As early as 5 weeks, unborn babies have a heartbeat, and the brain and spinal cord are developing. By week 10, babies have arms and legs, fingers, and toes. They can kick and jump if startled. At week 15, babies have fully developed hearts that pump 26 quarts of blood per day. They can taste and make facial expressions. We know at this stage, they yawn, hiccup, swallow, and suck their thumbs. During this time period, painful procedures trigger a hormonal stress response. And, due to advances in technology, an unborn child is now viable outside the womb at 22 weeks or earlier. Federal abortion laws are stuck in the past. Now that we have the benefit of scientific knowledge on the stages of human development, our laws must reflect these realities and be realigned to protect the unborn!
"The Mississippi law is designed to protect unborn children as well as the health and well-being of women," added Bilirakis. "It should not be forgotten that mothers who obtain abortions often experience physical and emotional trauma. We must empower women by promoting a culture of life and ensuring that pregnant mothers have access to the quality medical care and support needed to deliver healthy babies."
"Everyone deserves the freedom to make personal decisions about their bodies without politicians trying to control them" said Frankel. "The Mississippi case before the Supreme Court today poses the most direct threat to Roe v. Wade in decades and jeopardizes access to abortion across the country. The personal decision of whether and when to become a parent should be in the hands of people, not politicians. And, regardless of the Court's action, this is a clarion call for the Senate to follow the House's lead and pass the Women's Health Protection Act."
"Floridians know this is not a drill. Today, the Supreme Court heard oral arguments in a case that directly threatens a woman's control over her own body—a fundamental freedom that was codified nearly 50 years ago through Roe v. Wade," said U.S. Rep. Charlie Crist, D-Fla. "Not only could this decision undercut nearly half a century of progress, but it also sets a dangerous precedent of government control superseding individual liberty and freedom. A woman's personal medical decisions should stay between her, her doctor, her loved ones, and her faith—not her government.
"If a majority of Supreme Court Justices are willing to overturn nearly 50 years of established law by erasing a woman's control over her own body from the United States Constitution, it is incumbent upon Congress to act. The People's House recently passed the Women's Health Protection Act, legislation I was proud to cosponsor, to enshrine the federal protections of Roe v. Wade into law. We cannot let activist judges in Washington nor Republican politicians in Tallahassee yank back 50 years of established rights."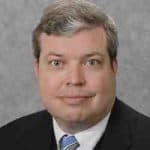 Latest posts by Kevin Derby
(see all)