Members of the Florida delegation on Capitol Hill reacted to Gov. Ron DeSantis issuing a statewide stay-at-home order as the Sunshine State continues to confront the coronavirus pandemic.
U.S. Rep. Lois Frankel, D-Fla., like most Democrats in the Florida delegation, had been urging DeSantis to issue the order and she weighed in after he did so on Wednesday.
"While there are still some dangerous loopholes, the governor's statewide stay-at-home order will save lives and lessen the impact on our healthcare system. I urge the public to take this seriously. Stay home and save lives," Frankel said.
U.S. Rep. Debbie Wasserman Schultz, D-Fla., was far more critical of the governor.
"Governor Ron DeSantis finally issued a statewide stay-at-home order, but it took entirely too long," she said. "His order still does not close all public beaches and contains needless loopholes for groups to gather at religious institutions and does not include Miami-Dade's order to close community and recreational sites, where people all across Florida still gather in large groups. In a pandemic, days of delay and mixed messages mean more viral spread, more risks to health workers, and more deaths. The governor's order is welcome, but it is overdue, riddled with too many loopholes and will leave many open to contracting the COVID-19 virus."
U.S. Rep. Brian Mast, R-Fla., was more focused on explaining the order.
"Governor DeSantis has announced that he will be issuing a statewide 'Safer At Home' Order for all Florida residents. The order will be in effect starting at 12:01am on April 3rd and will remain in place until April 30th," Mast posted on Twitter.
"Under this policy, senior citizens and those with underlying medical conditions must stay at home. Everyone else must limit their movements to only those necessary to obtain or provide essential services, such as food or medication," Mast added.
U.S. Rep. Vern Buchanan, R-Fla., told WWSB that he backed the governor's order.
"I've been getting a lot of calls from people throughout our region hoping the governor would take such action," Buchanan told WWSB. "We need to do everything possible to beat this virus and keep people safe."
Reach Kevin Derby at kevin.derby@floridadaily.com.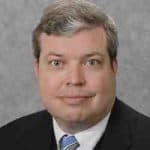 Latest posts by KEVIN DERBY
(see all)