 Members of the Florida congressional delegation weighed in on Friday after the news of U.S. Supreme Court Justice Ruth Bader Ginsburg's death at age 87 due to cancer.
"Even those who disagreed with many of her decisions recognize Justice Ginsburg was a woman of extraordinary intellect and an American who had a historic impact on the court and the nation," U.S. Sen. Marco Rubio, R-Fla., posted on Twitter. "May she Rest In Peace."
"History will remember Justice Ginsburg as a brilliant legal scholar and defender of justice," insisted U.S. Rep. Debbie Mucarsel-Powell, D-Fla."Her work for the equality of all is a long-lasting gift to all Americans.
"A grateful America mourns," the congresswoman added.
"It's with the heaviest heart that I have learned of the passing of a true icon of the women's rights movement, and an ardent defender of equality for all, Justice Ruth Bader Ginsburg," noted U.S. Rep. Lois Frankel, D-Fla. "My heart goes out to her family. May her memory be for a blessing."
"Saddened to hear of Justice Ruth Bader Ginsburg's passing. She was the second woman ever appointed to the Supreme Court. Her legacy and public service to our nation will not be forgotten. My condolences to her family and colleagues. May she Rest In Peace," commented U.S. Rep. Mario Diaz-Balart, R-Fla.
In the meantime, with the presidential contest in full swing and control of the White House and the U.S. Senate up for grabs, eyes will be turned to Capitol Hill in the days to come. Senate Republicans scuttled then-President Barack Obama's nomination of Merrick Garland to the Supreme Court in 2016, insisting the presidential contest had to be determined first. Some key Republicans in the Senate–including U.S. Sen. Chuck Grassley, R-Iowa, on the U.S. Senate Judiciary Committee–have said they intended to follow that precedent if there was a Supreme Court vacancy in 2020. U.S. Sen. Lisa Murkowski, R-Alaska, went on the record on Friday to say she would not support voting on a Supreme Court nominee until after Election Day.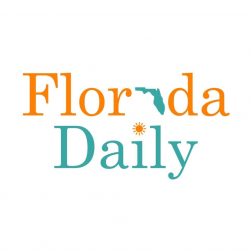 Latest posts by Florida Daily
(see all)