Elected officials representing the Sunshine State in Congress are weighing in on where the American economy should head as the nation looks to recover from the coronavirus pandemic.
U.S. Sen. Marco Rubio, R-Fla., took to the national stage this week to weigh in on the economy. This week, Rubio penned a piece that appeared in the New York Times.
"Though I believe resilience is one of the defining traits of an American, I also believe it's been absent from our public policy for too long. And this has become devastatingly clear in the current crisis," Rubio wrote. "Over the past several decades, our nation's political and economic leaders, Democratic and Republican, made choices about how to structure our society — choosing to prize economic efficiency over resiliency, financial gains over Main Street investment, individual enrichment over the common good.
"Today, the result of these failed policy choices is that our manufacturing base is severely diminished, and millions of productive jobs that relied on it are gone. The American domestic supply chain devoted to producing vital medical supplies like generic pharmaceuticals and respirators has withered. For decades America made the conscious choice to facilitate offshoring to China, where labor was cheap, and, critically, the Chinese Communist Party assisted businesses in long-term productive capital development that might seem irrational in the short term," Rubio continued.
"Largely unable to import supplies from China, America has been left scrambling because we by and large lack the ability to make things, as well as the state capacity needed for reorienting production to do so. As a result, doctors are forced to ration supplies and, in some cases, cease using necessary protective equipment," Rubio added. "Why didn't we have enough N95 masks or ventilators on hand for a pandemic? Because buffer stocks don't maximize financial return, and there was no shareholder reward for protecting against risk. Even in government, we became infatuated with the "just in time" acquisition model, as opposed to 'just in case' contingency acquisitions.
"Today, we see the consequences of this short-term, hyperindividualistic ethos. Americans cannot leave their homes. Neighbors are unable to shake hands. Places of worship are closed. The labor market, especially for working-class Americans in those service industries, is in free-fall," Rubio wrote. "With the steadfast resolve of American communities and with government support to provide businesses the resources they need to pull through, Americans will overcome the challenge before us. But the society that follows should not be what it was before. We won't properly absorb the lessons from the coronavirus crisis if we fall back into the traditional Republican and Democratic model of politics. We need a new vision to create a more resilient economy.
"Though rebuilding a more productive and pro-worker economy will take time, we can achieve it and ensure that America's next economic chapter will owe its character to the same spirit of resiliency, solidarity and collective pursuit of the common good that our people are now displaying to the world," Rubio added.
Rubio also appeared on CNBC's Squawk Box with Joe Kernen and Andrew Ross Sorkin on Monday.
"Senator when should we reopen and what do you think of some of the protests that we're seeing. We had someone refer to those protesters as 'far right-wingers' or something. Do you think you have to be a 'far right-winger' to want to get back to work?" Kernen asked.
"No, I don't think it's ideological," Rubio said. "I'll say this to you though — if you hear people out there talking about if we should keep things the way they are now until the virus goes away or until it's at a certain level, I agree theoretically that's the right approach. It's also not realistic. It's important for leaders to recognize that there will come a point where no matter what rules we come up with people will stop following them. So it's a balancing act here, and it really should put pressure on leaders to expedite the things we're going to need to make a reopening safer. The rapid testing is important."
In the meantime, some Democrats in the Florida delegation–U.S. Reps. Ted Deutch, Alcee Hastings, Debbie Mucarsel-Powell, Donna Shalala, Darren Soto and Debbie Wasserman Schultz–are backing U.S. Rep. Jamie Raskin's, D-Vt., "Reopen America Act" (RAA). Hastings' office insisted the proposal "will establish a comprehensive national effort to re-open our economy while aggressively protecting public health against recurring COVID-19 disease outbreaks."
Raskin's office fleshed out the proposal after he introduced it on Friday.
"The RAA rests on the idea that two public health conditions must be met for America to reopen safely and durably: 1) social distancing must have lowered infection rates sufficiently to allow hospitals to properly care for the infected population and 2) public health safeguards must be able to keep transmission rates below one," Raskin's office noted. "The RAA invites states, coalitions of states, the District of Columbia, territories, and tribal governments to submit their detailed reopening plans to the HHS Secretary and upon approval, receive federal funding for the costs associated with implementing them. In evaluating whether a plan can keep infection and transmission rates low, the Secretary will be advised by an expert advisory panel and guided by scientific principles and data. Upon approval of a plan, states will receive federal funds to pay for state costs associated with a safe reopening to make sure that testing, treatment, contact tracing and other public health measures are in place.
"Because the states have been laboring under conditions of supply scarcity and vicious interstate competition and bidding wars, the RAA creates a federal Health Equipment Production Board to activate industry to generate all the tests, protective equipment, ventilators, and effective treatments necessary to reopen commerce and social life in a way that puts public health first. The Board will be responsible for ensuring national and regional availability of medical supplies and equipment needed for COVID-19 response and the safe implementation of reopening plans. It will be empowered to procure and distribute supplies and equipment as needed. The Board will also assure manufacturing and distribution capacity so the government is ready and able to produce and distribute as rapidly as possible coronavirus treatments and vaccines as they become available. If necessary, the Board can invoke the authorities of the Defense Production Act," Raskin's office added.
"I am proud to be an original cosponsor of H.R.6525, the Reopen America Act (RAA). Where President Trump uses his bankrupt intuition to address the COVID-19 pandemic, supporters of the RAA rely on science and principles of good governance. We will defeat the COVID-19 pandemic, but in order to do so, we will need to implement robust population testing, contact tracing, and treatment, all of which are soundly based on science. I urge leadership to make the RAA part of the next CARES package," Hastings said in support of the proposal.
The bill was sent to the U.S. House Energy and Commerce, Armed Services and the Financial Services Committees at the end of last week. So far, there is no counterpart over in the U.S. Senate.
On the other side of the House aisle, U.S. Rep. Francis Rooney, R-Fla., who is retiring from Congress after two terms, weighed in on Monday on reopening the economy.
"It is time to begin opening American commerce again, starting with industries and activities that will get the most people back to work in the quickest, yet safest, way possible," Rooney said. "There are thousands of businesses that have been deemed essential throughout this pandemic, and each has had to take health precautions and adapt their business model in order to operate. These essential business sectors can provide examples of best practices for the rest of us to follow moving forward, realizing that each business sector may be different. In some cases, temperature checks or some form of health screening may be practical, while in other cases, 6ft distancing, PPE use, or teleworking may be the best option.
"As we open our economy back up, we should closely monitor whether COVID-19 cases begin to trend back upwards and be prepared to take a step back if they do. Activities that are not really necessary and provide no direct economic benefit, like a job, should be reinstated later. We should only reinstate the most critical employment-based activities," Rooney added. "Despite the administration devolving responsibility for reopening to states and municipalities, the federal government must take national responsibility for developing, gathering and allocating critical supplies, products and technologies for testing, tracking and treatment. If there was ever a need for a coordinated federal response, outside of wartime, this is it."
Reach Kevin Derby at kevin.derby@floridadaily.com.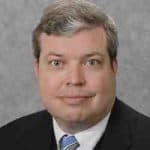 Latest posts by Kevin Derby
(see all)