U.S. Reps. Darren Soto, D-Fla., and Debbie Wasserman Schultz, D-Fla., showcased their proposal to "adjust the legal status for certain Venezuelan nationals to that of lawfully admitted permanent resident if they meet certain criteria, including entering the United States before or on December 31, 2021."
Soto introduced the "Venezuelan Adjustment Act" last month with Wasserman Schultz as a co-sponsor.
"We have already delivered Temporary Protected Status to help hundreds of thousands of Venezuelan refugees in Florida and throughout the nation," said Soto this week. "Permanent legal status is the logical next step for the Venezuelan community here to have greater stability and pursue the American Dream."
"The Venezuelan Adjustment Act will give security and peace of mind to tens of thousands of Venezuelans who have fled a murderous, totalitarian regime," said Wasserman Schultz. "This legislation would open the door for those who qualify to become permanent legal residents. That would allow them to be even more productive and secure members of our community, while lifting the cloud of fear of returning to a dictatorial regime still bent on oppression and stifling freedoms and democracy."
The bill would "provide a path to LPR status for many Venezuelan nationals who have been living in the U.S. for years and allow them to continue making significant contributions to their communities, the state of Florida, and the country."
Soto's office offered some of the reasons why the congressman introduced the bill.
"It is vital that the U.S. continue to provide safety and support to Venezuelans who have fled the political, economic, and humanitarian crisis continuing to plague Venezuela," Soto's office noted. "Political instability caused by Nicolás Maduro's authoritarian regime in Venezuela has led to massive food and medicine shortages, 94 percent of the population living in poverty, 60 percent of the population suffering from food insecurity, and a crippled economy. Venezuela's economy has contracted by more than 74 percent since 2014, which is more than twice the magnitude of the Great Depression in the U.S. Venezuela has also experienced some of the highest homicide and crime victimization rates in Latin America and the Caribbean. Additionally, food and medicine shortages have led to increased infant and maternal mortality rates, as well as the return of previously eradicated diseases such as diphtheria and measles. The COVID-19 pandemic has only exacerbated this humanitarian crisis and led to thousands of deaths.
"Due to this ongoing crisis in Venezuela, Venezuelans have consistently been the leading nationality requesting asylum in the U.S. since 2016, with approximately 20 percent of all affirmative asylees coming from Venezuela. Venezuelans are also the largest group eligible for Temporary Protected Status, with over 300,000 people eligible as of March 2021. Additionally, the Department of Homeland Security's Office of Immigration Statistics estimates that if Venezuela were to be redesignated for TPS, about 400,100 people would potentially be eligible," Soto's office added.
Mildred Rodriguez, the CEO of My Voice Counts, is supporting the bill.
"The Venezuelan Adjustment Act will allow permanent residency to more than 400,000 Venezuelans who have fled an oppressive regime where totalitarianism prevails. The Venezuelan Adjustment Act offers the opportunity to convert Venezuelan citizens into U.S. citizens working for the common welfare and freedom. It is a humanitarian cause and benefit in response to a situation where there are no paths of change for the policies of a dictatorial regime," said Rodriguez.
The bill was sent to the U.S. House Judiciary Committee last month. So far, after almost a month, there is no companion measure over in the U.S. Senate.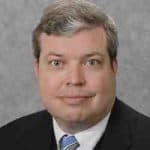 Latest posts by Kevin Derby
(see all)