Democrats in the Florida congressional delegation are lining up behind a proposal to give Haitians living in the United States an extension of Temporary Protected Status (TPS).
After the massive earthquake in 2010, eligible Haitians have had TPS in the U.S. and U.S. Rep. Alcee Hastings, D-Fla., wants to extend that by another 18 months. Hastings filed a bill this week doing just that which got most of the Democrats in the Florida delegation behind it. Cosponsors of Hasting's proposal include Florida Democrat U.S. Reps. Kathy Castor, Charlie Crist, Val Demings, Ted Deutch, Lois Frankel, Al Lawson, Debbie Mucarsel-Powell, Donna Shalala, Darren Soto and Debbie Wasserman Schultz.
Hastings weighed in on the bill on Wednesday.
"I have introduced a bill that would bring relief to those from Haiti living in the United States under TPS," Hastings said. "In 2017, the Trump administration ended TPS for over 50,000 of our friends, coworkers, and family members from Haiti. This decision was void of any fair consideration of the tremendously difficult conditions the country continues to face as it works to rebuild from the 2010 earthquake, a cholera outbreak, and the devastation wrought by Hurricane Matthew. Instead, the Trump administration's decision to end TPS was based in xenophobia and racial animus.
"Currently, litigation is working its way through the federal court system that challenges the Trump administration's decision to end TPS for thousands of people. My legislation would bring relief to TPS holders as these cases continue to be argued and calls on the Secretary of Homeland Security to extend TPS for an additional 18 months once a final decision is reached in both the Ramos and Saget cases, respectively," Hastings added.
"Millions of Haitians have been personally affected by these devastating events and they deserve the protection and help the United States can provide," he concluded. "What the Trump administration has done over the past year is inhumane and un-American. I urge my colleagues in Congress to join me in support of this measure and continue the fight for friends in Haiti, who now reside in the United States under TPS."
Hastings' bill was sent to the U.S. House Judiciary Committee this week.
Over on the other side of Capitol Hill, from his perch as chairman of the U.S. Senate Foreign Relations Subcommittee on the Western Hemisphere, U.S. Sen. Marco Rubio, R-Fla., is also looking to extend TPS eligible Haitians currently in the United States.
Last month, Rubio brought out a proposal giving those Haitians in the U.S. an extra 18 months of TPS.
Rubio said he was working with the Trump administration and other senators on the matter.
"I am working with the administration and my colleagues in the Senate to extend TPS for eligible Haitians by 18 months," Rubio said. "Ultimately I would like to see a permanent solution, but we have received some positive feedback from the administration on a temporary solution."
Reach Kevin Derby at kevin.derby@floridadaily.com.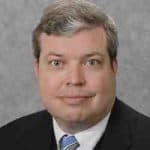 Latest posts by Kevin Derby
(see all)