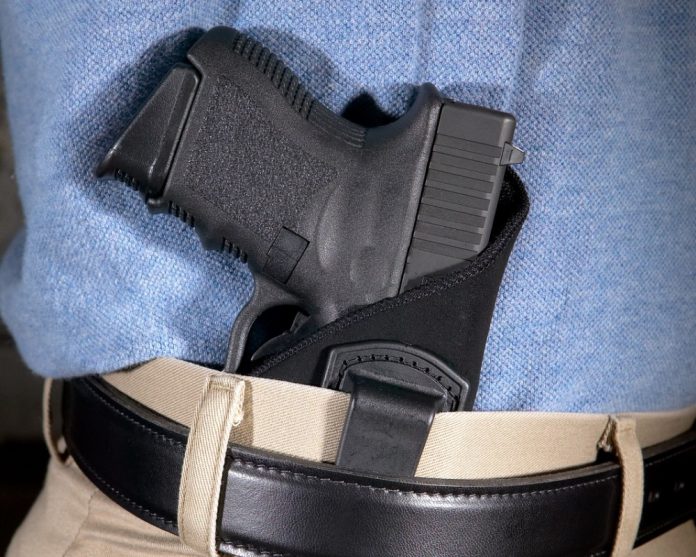 In January, the Florida Legislature will begin its regular session–and Second Amendment issues will be front and center.
Currently, there are more than a dozen legislative items dealing with gun rights and 10 out of the 13 bills would include more gun restrictions and are championed by Democrats.
Among these proposals are a ban of "assault weapons," universal background checks for guns and ammo, repealing stand your ground laws and prohibiting those convicted of domestic violence misdemeanors from owning a gun. Democrats in the Legislature also proposing repealing a ban on record keeping of firearms and firearms owners.
"The Democrats' attitude is, let's don't deal with the real issue of guns in the wrong hands of criminals but, instead, let's throw everything, including the kitchen sink, at lawful gun owners," Ron Davis, an attorney, Second Amendment expert and radio analyst, told Florida Daily.
Davis said he doesn't believe the Democrats' gun control proposals will go anywhere in Tallahassee but added the issue might hurt them in the 2022 elections.
Davis pointed out that the two largest groups buying firearms for the first time are those in the black community and women, voters that have broken for the Democrats in 2018 and 2020.
"If Democrats were smart, they wouldn't send pro-gun control campaign mailers to these two groups after seeing them set a record number of guns being purchased over the last year," said Davis.
Another gun-related issue that could have an impact on 2022 is the U.S. Supreme Court. Next month, the Supreme Court is expected to hear a gun control case as the state of New York wants some concealed carry applicants to demonstrate "proper cause" to obtain a permit to carry a handgun outside of their home.
The lawsuit centers around two residents who were denied by a New York official for unrestricted carry licenses, stating the applicants had established proper cause for things like target shooting and hunting, but not to carry handguns at all times.
The lawsuit is supported by the New York State Rifle and Pistol Association which is associated with the National Rifle Association (NRA)
The Biden administration and leading Democrats are asking the Supreme Court to uphold New York's handgun restrictions.