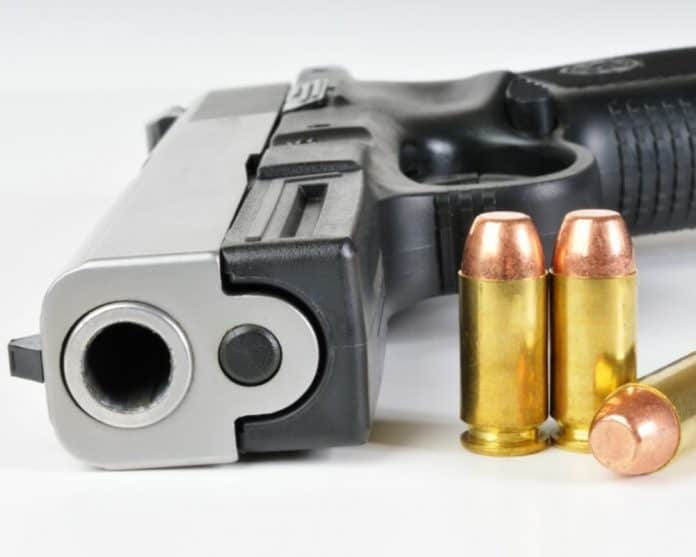 This week, two Democrats representing Florida on Capitol Hill brought out gun control measures.
U.S. Rep. Val Demings, D-Fla., brought out the "Law Enforcement Protection Act" which would expand background checks on "armor-piercing, concealable weapons."
The congresswoman's office offered some of the details on the bill on Wednesday.
"The Law Enforcement Protection Act would add armor-piercing, concealable weapons as a category under the National Firearms Act (NFA). The NFA, enacted in 1934 and upheld by the Supreme Court in 1939, was the first federal regulation on the manufacture, transfer, and possession of firearms and destructive devices. Possession of NFA-regulated firearms requires a background check, submission of photo identification and fingerprints, and registration of the firearm with the Bureau of Alcohol, Tobacco, Firearms and Explosives (ATF). Transfers and sales of such firearms must be approved by the ATF. Violations of the Act are punishable by up to 10 years in federal prison, $10,000 fine, forfeiture of regulated firearms, and a permanent ban on possessing firearms," Demings' office noted.
Demings, who rose to become chief of the Orlando Police Department, stressed her experience as she advocated for her bill on Wednesday.
"As a 27-year law enforcement officer, my top priority in Congress is to keep our communities safe. Gun manufacturers have used technical loopholes to design unregulated concealable assault weapons that can penetrate body armor worn by police officers and kill dozens of people in minutes. This legislation will regulate these weapons as we already do other similar firearms," Demings said.
"Law enforcement is a dangerous job. We make it more dangerous by allowing criminals easy access to concealable, high-powered weapons that leave officers outgunned. In Boulder, Colorado last month a police officer and father of seven was among the ten people killed by a shooter with one of these exceptionally deadly weapons. We have a responsibility to ensure that our communities are no longer threatened by allowing mass shooters unlimited access to weapons designed for no other purpose than mass slaughter," she added.
The bill has 35 co-sponsors, all from the Democratic majority, including U.S. Reps. Ted Deutch and Debbie Wasserman Schultz of Florida. The bill was sent to the U.S. House Ways and Means and the Judiciary Committees. So far, there is no counterpart over in the U.S. Senate.
Deutch had a gun control bill of his own this week as he brought back the "Keep Americans Safe Act" which would "ban the importation, sale, manufacturing, transfer, or possession of gun magazines that hold more than ten rounds of ammunition." On Wednesday, Deutch filed the bill with the support of U.S. Reps. Diana DeGette, D-Col., and Dina Titus, D-Nev. U.S. Sen. Bob Menendez, D-NJ, is championing the bill in the upper chamber.
"These high-capacity magazines are designed for shooting and killing en masse and have been the accessory of choice in some of the bloodiest mass shootings in America," Deutch's office noted. "The introduction of this bill comes days before the 14th anniversary of the Virginia Tech shooting and the 22nd anniversary of the Columbine High School shooting, two of the deadliest mass shootings in American history perpetrated by mass shooters equipped with high-capacity magazines."
Deutch weighed in on the bill and praised recent executive actions from President Joe Biden.
"I commend President Biden's executive actions on gun violence which will protect our communities and save lives. But they cannot take the place of Congressional action," Deutch said on Wednesday. "As President Biden told the country, there is absolutely no need for high-capacity magazines that can hold 100 rounds, 50 rounds, or 30 rounds: not for sport, not for self-defense, not for law-abiding gun owners. These are the magazines of choice in mass shootings because they maximize human casualties. This bill helps to significantly reduce the number of casualties in horrific mass shootings that have returned to the headlines in recent weeks. Congress must not turn away from these tragedies; we must take action to save lives."
"Firearms with high-capacity magazines have no place in our classrooms, concert venues, or communities," said Titus. "Enough is enough. Families in Las Vegas and across the country know all too well the deadly consequences of inaction."
"There's no reason why anyone, other than military, needs a gun magazine that holds more than 10 rounds," DeGette said. "It's past time for Congress to act on commonsense gun-safety measures such as this. Banning the sale of high-capacity magazines in this country will save lives and Congress needs to act on this legislation immediately."
Deutch's bill was sent over to the House Judiciary Committee.
Over in the Senate, Menendez has rounded up more than two dozen co-sponsors including U.S. Sens. Elizabeth Warren, D-Mass., and Bernie Sanders, I-Vt.
"We stand today with families and countless communities across America that have felt the despair of losing a loved one, friend, or neighbor in a mass shooting executed with guns equipped with a high-capacity magazine. High-capacity magazines are good for one thing and one thing only—high-capacity killing," said Menendez. "The Keep Americans Safe Act is a common sense piece of legislation that will save lives and will finally limit the sale of large capacity magazines that are designed for killing as many people as possible without having to stop and reload. We can no longer afford to do nothing as the scourge of gun violence continues to ravage communities across the country, and must address this as the real emergency that it is."
Reach Kevin Derby at kevin.derby@floridadaily.com.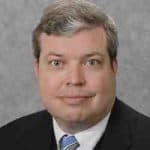 Latest posts by Kevin Derby
(see all)