On Monday, Democrats in the Florida congressional delegation called on Gov. Ron DeSantis and legislative leaders in Tallahassee to expand Medicaid as the Sunshine State continues to respond coronavirus.
U.S. Reps. Kathy Castor, D-Fla., Stephanie Murphy, D-Fla., and Donna Shalala, D-Fla., wrote DeSantis, state Senate President Bill Galvano, R-Bradenton, and state House Speaker Jose Oliva, R-Miami Lakes, on the matter.
"Nothing has highlighted how important it is for Florida to expand Medicaid more than the public health threat posed by coronavirus. Florida has one of the highest uninsured rates in the nation, and a Floridian without health insurance may be discouraged from getting tested for coronavirus because they may not be able to afford it," said Murphy. "This endangers their own health and increases the chance they could unwittingly spread the virus to other members of our community. In the midst of this public health emergency, Florida leaders should put people over partisan politics and finally expand Medicaid."
"The coronavirus highlights the importance of affordable health coverage for all Floridians and the recklessness of elected Republicans in Florida who have refused to expand health services under Medicaid," said Castor. "While most states have expanded Medicaid, the GOP-led Florida Legislature has refused, and is leaving $13 billion of our tax dollars (over next five years) in Washington – resources that could be used to ensure health services to hundreds of thousands of our neighbors and our hospitals. It is now more important than ever for our state to finally expand Medicaid and protect Floridians!"
"In a public health emergency such as this, Floridians want their leaders to not only manage the crisis at hand, but also make sure that we are prepared for the crises to come. Expanding access to Medicaid to Floridians is one of the best ways to address COVID-19 and future epidemics head-on," said Shalala. "When people have access to affordable health care, they are more likely to go to the doctor when they feel ill and less likely to get others sick. This is a common-sense solution and I urge Governor DeSantis to act immediately."
U.S. Rep. Darren Soto, D-Fla., also signed the letter.
The letter can be found below:
Dear Governor DeSantis, President Galvano, and Speaker Oliva:
We write as members of the Florida congressional delegation serving on the three House committees with jurisdiction over health—Ways and Means, Energy and Commerce, and Education and Labor.  On January 13, 2020, we and other members of the Florida delegation wrote you to request that Florida join the 36 other states that have expanded Medicaid to cover more individuals.
Since that letter, coronavirus has emerged as a serious public health threat—and has made Medicaid expansion in Florida even more urgent.  Florida is uniquely vulnerable to coronavirus because our state is a popular destination for international and domestic travelers and is home to a high percentage of elderly residents.  This past week, two Floridians died as a result of coronavirus.
Over 2.5 million people in Florida—13 percent of our total population—lack health insurance, which is one of the highest uninsured rates in the country.  According to one estimate, if Florida were to expand Medicaid, about 840,000 individuals could obtain coverage.  During a public health crisis like coronavirus, it is vital for individuals who have symptoms or other risk factors to get tested for the illness.  If the test is positive, the individual should have affordable access to the best course of medical treatment.  In the case of coronavirus, this involves isolating the patient to reduce the risk the patient will infect others.
Naturally, Florida residents without health insurance may be less inclined to visit a doctor or hospital if they have symptoms or other risk factors, because they worry—not unreasonably—that both the initial test and any subsequent treatment will leave them with a medical bill they cannot afford.  This poses a serious risk to their own health and to the safety of our communities.
We are in the midst of a public health emergency and must do everything within our power to protect Floridians from coronavirus.  We urge you to expand Medicaid because it is the most effective way to get comprehensive care to uninsured individuals in Florida.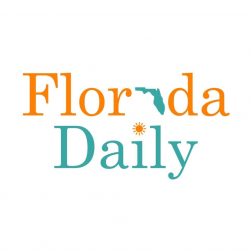 Latest posts by Florida Daily
(see all)