This week, two Democrats in the Florida delegation–U.S. Reps. Alcee Hastings, D-Fla., and Frederica Wilson, D-Fla.–pushed a proposal to aid the immediate families of K-12 teachers and administrators violently killed while performing school duties.
Hastings introduced the "Teacher Victims' Family Assistance Act" this week with Wilson as a cosponsor. U.S. Rep. Gwen Moore, D-Wisc., and U.S. Rep. Susan Wild, D-Penn., are also backing the proposal.
"With the responsibility of protecting students in addition to educating them, teachers are too often the casualties of horrendous acts of violence," said Hastings. "In the 2018 school year alone, there were 24 school shooting incidents. These disturbing acts of violence have no place in our schools, yet when they happen, they can leave the families of slain teachers, many with children, unprepared financially. It is alarming that there is currently no mechanism in place to assist the families of teachers with the long-term cost of having a loved one die prematurely. I am proud to introduce this legislation to provide much needed assistance to our educators' families."
The bill "directs the Secretary of Education to provide assistance to the immediate families of K-12 teachers or other school employees who are killed by another person's violent act during their performance of duties for a public or private school. In so doing, the bill provides victims' families with: (1) funeral assistance; (2) a death benefit payment to the surviving spouse, dependent child, or other next of kin; (3) monthly living assistance for the surviving spouse until death or remarriage and for each dependent child until age 18; and (4) undergraduate education assistance for each dependent child for five years or until age 25."
Hastings' bill was sent to the  U.S. House Ways and Means and the Education and Labor Committees this week. So far, there is no companion bill over in the U.S. Senate.
Kevin Derby can be reached at Kevin.Derby@floridadaily.com.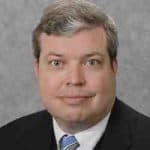 Latest posts by Kevin Derby
(see all)