On Wednesday, 22 current and former mayors from Florida signed a letter from Environment America Research and Policy Center calling for more solar power.
There are more than 300 "Mayors for Solar Energy" across the nation with mayors from every state behind the effort.
Both Republicans and Democrats from the Sunshine State, including Mayor Francis Suarez of Miami, Mayor Lenny Curry of Jacksonville, Mayor Bill Barnett of Naples and Mayor Buddy Dyer of Orlando signed the letter. Dyer was the Democratic candidate for attorney general back in 2002 and Curry led the Republican Party of Florida (RPOF). Former Tallahassee Mayor Andrew Gillum, the Democratic gubernatorial candidate last year, also signed the letter.
"Solar energy is charging forward at a pace we once thought to be impossible, and America's cities are at the forefront of spurring that progress," said Ryann Lynn, a climate and clean energy advocate with Environment Florida Research and Policy Center. "Local officials are unlocking the power of the sun by taking advantage of millions of available rooftops and broad public support to bring cleaner, greener and more resilient energy to their communities."
"Solar energy presents a bright opportunity for our city to reduce our dependence on fossil fuels, improve air quality and public health, diversify our local economy and create quality jobs in the green industry, and address one of the most pressing challenges facing humanity — the climate change crisis," said Dyer who then showcased efforts in his city.
"Orlando just launched another solar co-op this summer, now with over 200 homeowners currently signed up and over 1MW of new rooftop solar capacity in the pipeline. We also plan to launch a '100 percent committed' campaign to encourage the business community to subscribe to the community solar farms and begin taking the first step in achieving our 100 percent renewable energy goal by 2050," Dyer added.
"Mayors for Solar Energy is proof that regardless of geography, demographics or political affiliation, local leaders understand how beneficial solar can be for a wide array of communities," Lynn said. "The future of energy will be clean and close to home, and these mayors represent the first wave of leaders who will bring the benefits of solar to communities coast-to-coast."
Other signers include Mayors Steven Grant of Boynton Beach, Raul Valdes-Fauli of Coral Gables, Dean Trantalis of Fort Lauderdale, Lauren Poe of Gainesville, Joseph Corradino of Pinecrest, Sandra Bradbury of Pinellas Park, Joseph Ayoub of Safety Harbor, Philip Stoddard of South Miami, Michael Ryan of Sunrise and Daniel Dietch of Surfside and former Mayors Becky Tooley of Coconut Creek, Peggy Bell of Cutler Bay, Tamara James of Dania Beach, Craig Cates of Key West, Lamar Fisher of Pompano Beach, Jeri Muoio of West Palm Beach and Gary Resnick of Wilton Manors.
Reach Kevin Derby at kevin.derby@floridadaily.com.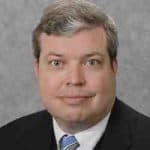 Latest posts by Kevin Derby
(see all)