The U.S. House passed $1.4 trillion in appropriations, including $738 billion for defense, this week with Democrats from Florida backing the proposals while Republicans from the Sunshine State divided on them.
The first appropriations act–which included the Labor-Health and Human Services-Education, Agriculture, Energy and Water Development, Interior-Environment, Legislative Branch, Military Construction-Veterans Affairs, State-Foreign Operations,and Transportation-Housing and Urban Development appropriations–passed on a 297-120 vote with 218 Democrats and 79 Republicans backing it while 7 Democrats, 112 Republicans and U.S. Rep. Justin Amash, I-Mich., opposed it.
Every Democrat in the Florida delegation backed the bill. They were joined by Florida Republican U.S. Reps. Gus Bilirakis, Vern Buchanan, Mario Diaz-Balart, Neal Dunn, Brian Mast and John Rutherford. Florida Republican U.S. Reps. Matt Gaetz, Bill Posey, Francis Rooney, Ross Spano, Greg Steube, Michael Waltz, Dan Webster and Ted Yoho voted against it.
The second appropriations act–which brought in the Defense, Commerce-Justice-Science, Financial Services and General Government and Homeland Security appropriations bills–passed 280-138. Party lines broke down more on this bill as 150 Democrats and 130 Republicans teamed up to pass it while 75 Democrats, 62 Republicans and Amash lined up against it.
Florida Democrats again lined up behind the bill and they were joined by Bilirakis, Buchanan, Diaz-Balart, Dunn, Mast, Rutherford, Waltz and Webster. Gaetz, Rooney, Spano, Steube and Yoho voted against it.
The bills include 3.1 percent pay raises for federal employees, including members of the military, and $1.4 billion to build a barrier to lower immigration on the U.S.-Mexico border, far short of the $8.6 billion that President Donald Trump asked for. Despite that, Trump is expected to sign the bills.
Members of the Florida delegation weighed in on the bills on Tuesday and supporters noted how they helped the Sunshine State.
"Today, the People's House completed the fiscal work of the people. Congress came together, set partisan differences aside, and passed commonsense legislation to keep government funded and operational," said U.S. Rep. Charlie Crist, D-Fla. "These 12 appropriations bills reflect nearly a year's worth of oversight, outreach, and compromise. No legislation is perfect, but I'm proud of the incredible work that went into completing this package.
"In these bills we put Pinellas first – doubling funding to $10 million to fight red tide, providing over $140 million to clean up mold in military housing, and investing in America's Veterans by providing the largest VA budget ever. I am proud to support passage of this critical legislation and look forward to it being signed into law," Crist, who sits on the U.S. House Appropriations Committee, added.
"Hardworking families, service members, seniors, students and veterans in Tampa Bay stand to benefit from investments in their lives reflected in the federal appropriations package. Our major economic engines like Moffitt Cancer Center, University of South Florida, Port Tampa Bay, and Tampa International Airport are poised to grow with good-paying jobs, medical research funding, environmental protection and a strong commitment to public education. Importantly, Congress rejected President Trump's misguided cuts to schools, health care, infrastructure, and environmental protection and clean energy programs – and thankfully he did not shut down the government over policy disagreements this year," said U.S. Rep. Kathy Castor, D-Fla.
"The Democratic-led House secured priorities to ensure our national and domestic security and support our neighbors, including: appropriating gun violence prevention research funding for the first time in more than 20 years, prioritizing the Environmental Protection Agency with a record-level budget, providing election security grants for states including Florida, fully funding the 2020 census, providing record-level funding for the National Institutes of Health, which will bolster cancer research at Moffitt Cancer Center, and increasing funding for initiatives that support the next generation, including Head Start, Child Care and Development Block Grants," Castor continued.
"My hometown, Tampa, is a patriotic community, and this spending package secures critical funding for MacDill Air Force Base, the two combatant commands headquartered there, veterans, service members and their families. I am pleased that my language to provide relief to military families, including those at MacDill, who have been harmed by mold in base housing due to shoddy construction by contractors was included in this package. Importantly, we fought for a 3.1 percent pay increase – the biggest hike in a decade – for military personnel," Castor concluded.
"This bipartisan funding deal makes many For The People investments, including robust funding for hard-working families through early learning programs, medical research, and veteran's education, and makes smart investments in our country's infrastructure, including restoration of Florida's Everglades to keep the drinking water for over eight million residents and millions of visitors clean and safe," said U.S. Rep. Lois Frankel, D-Fla., who sits on the Appropriations Committee.
On the other side of the aisle, U.S. Rep. Mario Diaz-Balart, R-Fla., who is a senior Republican on the Appropriations Committee, explained his support for the bills.
"As former chairman, and now ranking member of the Transportation, Housing and Urban Development Appropriations Subcommittee, funding the priorities of the American people has always been the matter of greatest importance to me," Diaz-Balart said. "The funding bills passed by the House today are big wins for our nation and for Florida. These bills prioritize funding for enhancing our infrastructure, supporting our military and strengthening our national security, and bolstering school safety initiatives. In addition, critical housing programs such as the Community Development Block Grant (CDBG) and Homeless Assistance Grants are prioritized. We have already seen Florida capitalize on the programs these bills fund, and with its passage today our state will continue to benefit from them moving forward.
"I am proud of this legislation, which not only keeps our government running but also funds critical initiatives that directly and positively impact my constituents. I congratulate Ranking Member Kay Granger and Chairwoman Nita Lowey for their bipartisan, determined work on this legislation. It's an honor to work alongside them and our colleagues in the Appropriations Committee," he added. Rutherford also sits on the Appropriations Committee and weighed in on why he backed the two bills.
"As a member of the House Appropriations Committee, I am proud to announce that the Fiscal Year 2020 bills fund critical programs for our Northeast Florida community," said Rutherford. "Included in this bipartisan agreement is continued support for NAS Jacksonville, Naval Station Mayport, JAXPORT, and the Port of Fernandina. It also strengthens veteran care and suicide prevention throughout the First Coast, continues the fight against diseases like Alzheimer's, and safeguards our kids in schools through continued funding of my STOP School Violence Act of 2018. Important to our coastal communities, this bill also extends authorization for the National Flood Insurance Program. In an often-divisive Washington, I am proud of our bipartisan collaboration on the Appropriations Committee to smartly and efficiently fund our nation's priorities. I look forward to continuing to fight for our community in Congress."
Other Republicans voted against it, including Yoho.
"To quote Yogi Berra, 'it's like déjà vu all over again.' Here we are, waiting till the last minute to pass appropriations bills to fund the government. House Democrats brought all 12 appropriations bills to the floor to keep the federal government's lights on through the fiscal year 2020. Members of Congress had less than 24 hours to review a 2000 plus page spending bill that promised everything to everyone. Not one person in Congress read this bill, not one," Yoho said.
"Members on both sides of the aisle will claim victory for averting a shutdown and for securing money for district projects. While I could say, there was money I fought for, governing the country this way is terrible.  People don't want to acknowledge our out of control national debt, and this spending bill completely ignores that 800-pound gorilla in the room.  I could not in good conscience vote for this reckless spending bill," Yoho added.
"For one year, the House has focused on a sham impeachment in lieu of going through with a normal budget process. The Democrats prioritized politics over policy and now we are rushing to fund the government. I could not in good conscience support these spending bills that do nothing to address our growing national debt," Steube said.
Webster explained why he voted for one measure but not the other.
"This summer, I voted against the budget deal because it massively expanded spending. Despite my opposition, the bill passed. I am frustrated Congress continuously embraces the Washington presumption that nothing in the budget can be cut in order to fund priorities without increasing the deficit," Webster said. "Today I voted for H.R. 1158 because it provides dollars for our national defense policies and servicemembers as outlined in the NDAA. The U.S. Constitution states that providing for the 'common defense' is one of our fundamental responsibilities. This bill also provides funding for a wall along our southwest border; more resources for immigration judges and immigration enforcement; funding for local law enforcement grant programs; invests in NASA, keeping our space program strong; and continues protections for our most vulnerable by ensuring taxpayer dollars are not funding abortions.
"I applaud my House and Senate Republican colleagues for rejecting Democrats' attempts to spend taxpayer dollars on liberal-progressive policies and programs. However, I could not vote for H.R. 1865 due to excessive spending on non-critical domestic programs and policies.  While it provides funds for priorities and programs I strongly support, other spending levels in the bill package were extreme and we must be willing to make tough spending decisions to reduce government debt and deficits," Webster continued.
"Borrowing trillions to spend today, is effectively a tax on our children and grandchildren tomorrow. I remain committed to working hard on behalf of Florida's hardworking taxpayers and families to advance common-sense reforms and principled policy and budgets that get our fiscal house in order," he concluded.
Reach Kevin Derby at kevin.derby@floridadaily.com.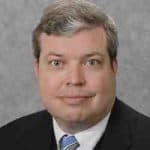 Latest posts by Kevin Derby
(see all)