Florida Democrats say they are ready for November and have put what at times was a contentious primary behind them.
Four of the five candidates who competed in last Tuesday's gubernatorial primary appeared at an Orlando rally at the end of last week–with billionaire Jeff Greene passing on the event–to stand beside U.S. Sen. Bill Nelson, D-Fla., and the other nominees for statewide office in front of a crowd of more than 200 people.
Each of the statewide candidates got a chance to make their pitch on stage with a short speech with the candidates saying exactly what you might expect.
Agriculture commissioner nominee Nikki Fried stuck with her overriding campaign theme, telling the enthusiastic crowd that Democrats have a vision and that Tallahassee will listen to the 72 percent of the electorate that approved medical marijuana.
State Rep. Sean Shaw, D-Tampa, the party's attorney general nominee, touted his father's upbringing during segregation, saying Leander Shaw, who would serve on the state Supreme Court, could not even take the bar exam with his white counterparts. Shaw promised the crowd he would hold everyone accountable, including the president of the United States, which drew large cheers from the crowd of partisan Democrats assembled in the union hall.
Each of the Democrats that failed to win the gubernatorial nomination got their turn on stage to speak and all of them spoke in glowing terms about the man who beat them: Tallahassee Mayor Andrew Gillum. Former Miami Beach Mayor Phillip Levine was easily the funniest of the four candidates that spoke, saying Gillum won the nomination, he already had five people in his camp: Levine's wife, mother and three children.
Former U.S. Rep. Gwen Graham, D-Fla. may have felt the effects of a long campaign. She was the final speaker and introduced. During her speech, Graham said three times that Bill Clinton was going to do something if he were returned to the Senate. The crowd had to correct her.
Nelson is not a fire and brimstone campaigner but made it very clear how he plans to run.
"You know Florida's environment is at stake," Nelson said. "You see what is happening, what is happening with the algae. You see how the oil industry in unrelenting in trying to drill. You see what is happening with climate change and sea level rise."
Nelson did not do much campaigning for himself. He talked briefly about Gov. Rick Scott, the Republican challenging him, when mentioning his own reelection fight.
"You see what the governor of Florida has been doing over the last eight years, trying to kill the Affordable Care Act, and now still taking economic underpinnings for it and, not only that, but going into federal court with the attorney general of Florida and saying that pre-existing condition protections are unconstitutional. This is what is going on," Nelson insisted.
Expect healthcare, Medicare and Medicaid to be central portions of the campaign. Nelson told the partisan crowd he wanted to introduce Gillum in part because he knew the Tallahassee mayor would reverse some of Scott's positions. Nelson said he would be on a plane for the funeral of U.S. Sen. John McCain, R-Az., after the event, praising the Arizona Republican for his vote to save the Affordable Care Act. Nelson then tore into Scott on Medicaid and contrasted that with Gillum's record.
"Now, under Andrew's leadership, what is needed is the expansion," Nelson said. "There are 800,000 people in this state because Rick Scott would not expand Medicaid, 800,000 people that are not getting health care that are eligible for it. The current governor is still trying to kill the Affordable Care Act."
Nelson ended by saying in November the crowd would be singing "Happy Days Are Here Again." the traditional Democratic campaign song made popular by FDR embracing it.
It was clear that Gillum was the star attraction of the show. He easily worked the crowd into a frenzy talking about what he's seen so far in the campaign.
"We have traveled across the state of Florida to red areas, to blue areas, to purple areas, and the themes that we have listened to all along the way have been pretty consistent," Gillum said. "Republican, Democrat, or otherwise, people at the end of the day want the same things for their families. They want to be able to work jobs that are jobs with dignity, jobs where they can earn a wage where they can take care of themselves and their families. That's what they want. They want access to affordable, quality healthcare where it does not terrify them to get sick. Because they are terrified if they get sick, they can't go to work, and if they can't go to work, they can't earn wage, and if they can't earn a wage, they can't pay their bills."
Gillum talked about his childhood, including getting a free teeth cleaning from the free bus that would come through his Miami-Dade neighborhood and the support of his grandmother growing up. The campaign slogan for Gillum has been "Bring It Home," an homage to his grandmother. He described when she would put olive oil on his forehead in the shape of a cross before he left for school.
"She would say 'Boy go to school. Mind your teachers. Get your lessons, and one day bring that education home.' She would say 'Bring it home for your little brother, and your little sister who don't know what it is yet. Bring it home. Bring it home for that little boy that lives down the street that you play with. God knows where he's going to end up. Bring it home. Bring it home for your mama and your daddy who get up every single day to go out there and work on somebody else's job in order to keep a roof over your head, clothes on your back, and food on your table. Bring it home," Gillum said.
Gillum was the first member in his immediate family to graduate from college. The Tallahassee mayor spoke on many common themes that will be popular with Democrats. He promised to put an extra billion dollars into education and to pay teachers more. He also promised to put teeth into the state's environmental protection division, saying no profit is worth the air we breathe. He did also tell the crowd that it would not be all about earning the votes of Democrats.
"We have got to stop treating this race for governor as if it is the Electoral College, it is not," Gillum said. "There may be areas of this state that we may not win, but we can lose them less, and the way we lose them less is by going there. It's by talking honestly and truthfully with people, and giving them a reason to go out and vote for something, and not just against. We are going to deliver that in this race."
After Gillum. a group of elected officials on the tour that included U.S. Rep. Charlie Crist, D-Fla., and state Rep Carlos Guillermo Smith, D-Orlando, mingled with the crowd.
Reach Mike Synan at Mike.Synan@floridadaily.com.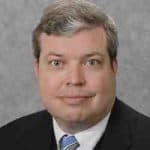 Latest posts by Kevin Derby
(see all)