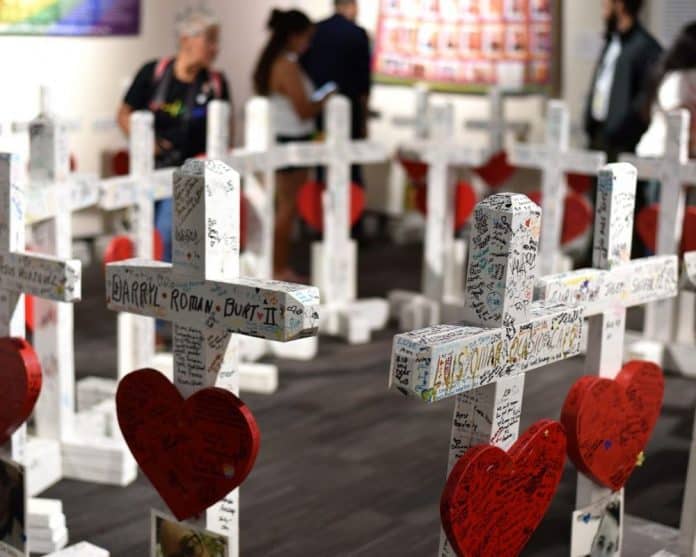 Two years ago this month, terrorist Omar Mateen, shot up the Pulse nightclub in Orlando, leaving 49 people dead. Now in order to push their gun control agenda, contenders for the Florida Democratic gubernatorial nomination are using the anniversary on the campaign trail.
Former Miami Beach Mayor Philip Levine said the 49 people killed will always be remembered. But instead of criticizing Mateen, Levine insisted the National Rifle Association (NRA) shares some of the blame.
"Too many people in our state are dying, gun violence is devastating communities and tearing families apart. And the NRA lobby says it has nothing to do with them—I say it does,"  Levine maintained.
Levine's campaign also put out a press statement insinuating that the reason for the mass shooting was because Florida has some of the weakest gun laws in the nation.
Other Democrats hoping to be the next governor of the Sunshine State followed suit as Tallahassee Mayor Andrew Gillum also ripped into the  NRA.
"If we all come together and raise our voices, we can fight back against the gun lobby's (NRA) stranglehold on our government and stop these senseless murders," Gillum insisted.
The Tallahassee mayor's campaign released a press statement noting Gillum "would fight to pass legislation that will ban assault weapons and large-capacity magazines, strengthen and require universal background checks for all gun sales, close private sale loopholes."
Former U.S. Rep. Gwen Graham, D-Fla., has been less outspoken though she has called out Gov. Rick Scott and the state Legislature, insisting they are not doing enough about gun safety. While the NRA backed then U.S. Rep. Steve Southerland, R-Fla., when Graham successfully  challenged him in 2014, the North Florida Democrat has said she supports the Second Amendment.
Businessman Chris King and billionaire Jeff Greene are also running in the Democratic primary.
Contact Ed at Ed.Dean@FloridaDaily.com.