Democrats in the Florida delegation are calling for more funding to help Venezuela–but the GOP is taking aim at their records in Congress on socialism.
Last week, several Florida Democrats–U.S. Reps. Debbie Mucarsel-Powell, Stephanie Murphy, Donna Shalala, Darren Soto, and Debbie Wasserman Schultz–urged Congress to fund efforts against the Maduro regime leading Venezuela.
The Democrats noted the U.S. House passed the State and Foreign Operations bill earlier this year which included more than "$20 billion for the United States Agency for International Development (USAID) and U.S. State Department to sustain and strengthen efforts to support the people of Venezuela" and the U.S. Senate is now working on its funding bills.
"All nations have a responsibility to help the Venezuelan people during one of the greatest humanitarian crises in the Western hemisphere," said Mucarsel-Powell. "The cruel Maduro regime is killing its own people—the Venezuelan people cannot wait. We must provide immediate assistance and stand by our Venezuelan brothers and sisters as they work to restore their democracy."
"Helping the people of Venezuela is not only consistent with our longstanding role as a champion of human rights, it will also help us reduce the threat that a failed state poses to our hemisphere and to the national security interests of the United States," said Murphy. "We must stand behind the proud Venezuelan patriots who are struggling to reclaim their country from the cruel and anti-democratic Maduro regime."
"The situation in Venezuela has reached a critical stage," said Shalala. "The United States must protect the Venezuelans fighting to preserve a free, democratic society. This funding will help Venezuelan democracy by providing the resources to help strengthen the few remaining independent and democratic institutions to continue the struggle against Nicolas Maduro's tyrannical regime."
"As the world continues to witness Maduro's blatant disregard for human rights, we, as Americans, have a moral obligation to stand united with the people of Venezuela in their fight for the restoration of democracy," Soto said. "By increasing funds, we not only counter the immense suffering and oppression of our Venezuelan friends, but we alleviate the possibility of a total economic collapse that could ultimately spiral into a failed state."
"Congress cannot abandon the Venezuelan people when restoring democracy there is still within reach." Wasserman Schultz said. "Maduro poses a threat to the entire hemisphere, and we must stand with those who are brave enough to stand up against this brutal regime. We cannot afford to wait. The fate of the Venezuelan people, America's standing as a human rights' defender, and our own national security interests are all at stake."
The Florida Democrats wrote key leaders in both chambers and called on them to fully fund efforts to help Venezuelans and push back against the Maduro regime.
"We respectfully ask you to provide the highest level of funding feasible for Venezuela under the Economic Support Fund (ESF)," they wrote the congressional leaders. "As you know, the House version of the bill (H.R. 2839), as approved by the Appropriations Committee, provided $17.5 million in ESF for Venezuela, the same as the Fiscal Year 2019 enacted level.  During floor consideration of the bill, an amendment was offered to increase that funding by $3 million, to $20.5 million, and that amendment was approved.  See Amendment #101 to H.R. 2740 (Reps. Murphy, Shalala, and Soto).  The Senate version of the bill (S. 2583) would provide $30 million in ESF for Venezuela.  We hope both chambers will agree to a final bill that provide the highest level of funding possible for this critically-important cause.
"The situation in Venezuela is a political, economic, and humanitarian crisis, and the regime of Nicolas Maduro is responsible.  The citizens of Venezuela are suffering, and millions have migrated to other countries, including many to our congressional districts.  ESF for Venezuela will sustain and strengthen USAID and State Department programs to empower the people of Venezuela—defending human rights, strengthening civil society, improving governance, supporting independent media, and promoting fair and transparent elections," they added. "We thank you for your consideration of this request."
But the National Republican Congressional Committee (NRCC) quickly weighed in and pointed to the vote of two South Florida Democrats who are expected to be top targets for the GOP in 2020.
"This is rich. Debbie Mucarsel-Powell and Donna Shalala are demanding Congress fully fund efforts to defend democracy in Venezuela," the NRCC noted. "But just a few months ago, Debbie and Donna voted with their party against a bipartisan motion to condemn socialism as the cause of the crisis in Venezuela. It failed by two votes. Looking at you, Donna and Debbie!"
"Debbie Mucarsel-Powell and Donna Shalala are frauds and would rather vote with the socialist Democrats in Washington than condemn socialism in Venezuela," said NRCC Spokeswoman Camille Gallo.
Reach Kevin Derby at kevin.derby@floridadaily.com.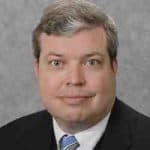 Latest posts by Kevin Derby
(see all)