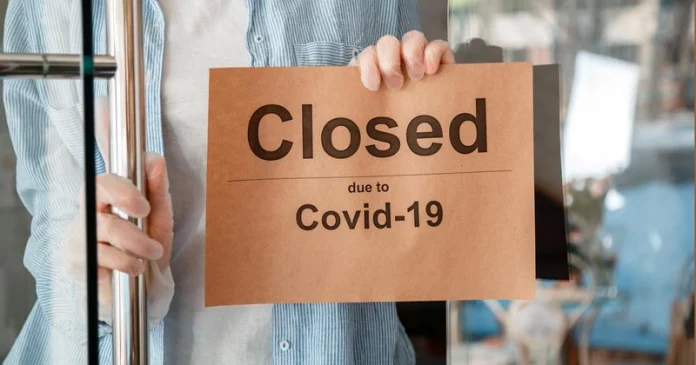 In April 2020, Florida Democrats attacked Gov. Ron DeSantis for not shutting down the state fast enough when faced with the COVID pandemic.
Then, in May, when the governor decided to reopen Florida, Democrats criticized DeSantis for moving too quickly and opposed his plans to get schools back open on time in the fall.
Democrats also blamed DeSantis and Republicans for not doing enough to protect the public from COVID and said that the deaths from the disease were a direct result of the governor not doing enough
But supporting shutdowns may backfire on Florida Democrats in this year's elections
A recent study from Johns Hopkins University found that the 2020 lockdowns had little or no impact on reducing COVID-19 deaths.
The study noted that lockdowns had more of a negative effect on society.
"They have contributed to reducing economic activity, raising unemployment, reducing schooling, causing political unrest, contributing to domestic violence and undermining liberal democracy," the Johns Hopkins study found.
SCHOOL CLOSURES
Democrats like state Agriculture Commissioner Nikki Fried and allies like the teachers' unions slammed DeSantis for wanting to get children back into schools by the fall of 2020.
Democrats claimed the school closures were necessary to protect children and teachers. But the Johns Hopkins study refutes that claim.
"We find no evidence school closures and limiting gatherings have had a noticeable effect on COVID-19 mortality," the researchers wrote.
The report also shows that school closures impacted children and parents in adverse ways, with students struggling with online learning and forced to attend makeup days.
The study also points out that concerns about the spread of COVID from children at schools were also misplaced.
Jamie Miller, a political consultant for the group PeopleWhoThink.com. believes that the COVID policies embraced by Democrats aren't selling with voters.
According to a recent poll from Monmouth University, 70 percent of Americans think when it came to Covid, "it's time we accept that Covid is here to stay and we just need to get on with our lives."
The overwhelming majority–89 percent–of Republicans agree with the statement as did 71 percent of independents. Only 47 percent of Democrats agree with that statement.
While the numbers have dropped over the last year, a slim majority still support mask and social distance guidelines. But the majority of voters differ from Democrats on the issue of vaccine mandates.
Recent polls, including one from the University of North Florida (UNF) released last week, have shown DeSantis ahead of his Democratic rivals thanks to his handling of COVID and other matters.