The American Tort Reform Association (ATRA) released its annual report looking at "Judicial Hellholes" across the nation–and showcased Florida's legal climate even as it seems to be improving.
Florida did not make the top ten "Judicial Hellholes" but it was included on the "Watch List."
"A former No. 1 Judicial Hellhole, Florida took great strides toward improving its legal climate in 2019. Although there is much work to be done, the election of Governor Ron DeSantis (R) has heralded a sea change in Florida's legal landscape, beginning with the appointment of several new Florida Supreme Court justices. This new court is deferential to legislative efforts to stop lawsuit abuse and poised to correct the course set by the prior activist court," the American Tort Reform Association noted.
Bill Herrle, the Florida executive director of the National Federation of Independent Business (NFIB), weighed in on the report on Wednesday when he spoke at Small Business Day at the Capitol in Tallahassee, noting "Floridians lose out on billions of dollars in income, and over a hundred thousand jobs are lost each year due to lawsuits."
"Small businesses are especially vulnerable to unwarranted and frivolous legal attacks," Herrle said. "Small, family businesses don't have teams of lawyers to help defend them against every nuisance suit or bogus accusation.
"When a small business is sued, it has to spend thousands of dollars to defend itself, even if the judge eventually throws out the case," Herrle added. "Just one lawsuit can be enough to put a small business out of business."
Herrle said the NFIB is focused on lawsuit reform as the Legislature gets ready to start its regular legislative session next month.
"Our members will be working with their local legislators to stop predatory practices such as third-party litigation financing, jury awards that are based on inflated and even fictional medical costs," Herrle said.  "We need the Florida Legislature to balance the scales of justice and create an environment where small businesses can succeed."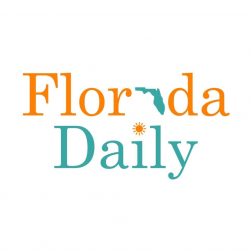 Latest posts by Florida Daily
(see all)