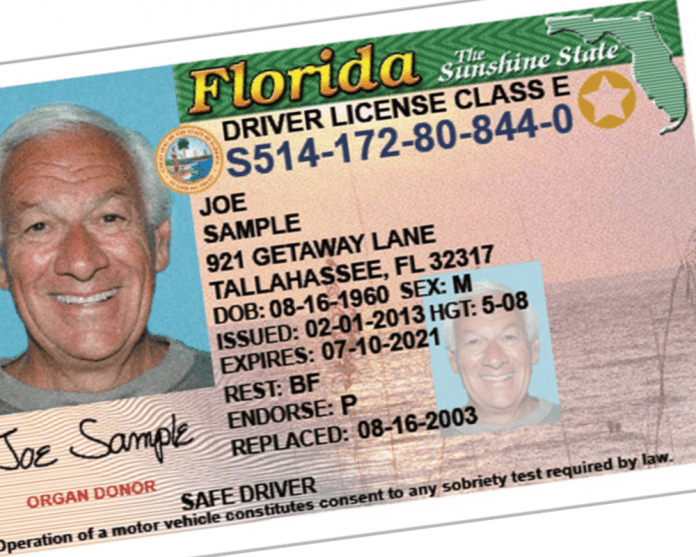 The topic of illegal immigrants obtaining Florida driving permits is an issue usually proposed by Democrats–but not this time as a Republican in the Legislature is championing the issue.
Florida Senate President Pro Tempore David Simmons, R-Longwood, thinks the time has come to bring undocumented workers "out of the shadows" and get them to a place where they are legally driving in the Sunshine State.
The senator said his bill would give illegals a legal permit to drive, especially for work status.
Groups backing giving drivers licenses for illegal immigrants may get on board with Simmons' proposal.
The Florida Immigrant Coalition claims that if illegal immigrants were able to obtain drivers licenses, drivers across the state would see lower insurance premiums and safer roads.
The group also insists this move could lead to "a potential increase of $4 million in state revenue if 75 percent of Floridians currently denied licenses due to their immigration status were able to receive a driver's license."
Some Florida Democrats have hinted they may get behind Simmons' proposal but they still want to see the final details.
Earlier this year, a similar proposal was brought up by state Rep. Anna Eskamani, D-Orlando, who introduced a bill that would let illegal immigrants be eligible to get a driver's licenses despite their status, even going as far as using documents from an unexpired foreign passport or a birth certificate from another nation. Republicans in the Legislature shot down that proposal calling it a way for illegal immigrants to get citizenship and to vote.
Simmons maintains that his bill is different, insisting he is not proposing giving illegal immigrants a pathway to citizenship.
"They are already working and they are already driving," said Simmons.
Immigration attorney Indera Demine, who has supported legislation in the past to give illegal immigrants drivers licenses, weighed in on the topic.
"Illegal immigrants are already here, they are going to drive anyway to provide for their families so why not make the roads safer?" asked Demine.
Reach Ed Dean at ed.dean@floridadaily.com.