 This week, Gov. Ron DeSantis signed a bill from state Sen. Lauren Book, D-Plantation, and state Rep. Randy Fine, R-Brevard County, to mandate "a uniformed statewide Holocaust education curriculum and education on the Ocoee Election Day massacre of 1920 in Florida's public schools"
Back in July 2019, after news broke that the principal of Spanish River High School sent an email to a parent questioning whether Holocaust happened, Book and Fine issued a joint statement calling for the principal's dismissal.
"As we know, the Holocaust happened," Book and Fine said. "Its existence isn't hinged upon a religious or moral belief system; this genocidal atrocity is a well-documented matter of absolute fact. Because of this truth, Holocaust education has been a requirement of state law since 1994. And under new statutes just signed into law in May, which every single member of our Legislature supported, Holocaust-denial is defined as anti-Semitism. Instances of anti-Semitism by public employees in our K-20 public education system must be treated the same as racism.
"Imagine if Principal Latson had said in an email to an African-American parent that he could not and would not state that slavery is a factual, historical event. He would have been gone – one hundred percent justifiably – by the end of the day," they added. "Our law now requires that anti-Semitism be treated in kind."
Book weighed in this week after DeSantis signed the bill.
"While we will never replace the lives lost or erase the evils committed during the Holocaust, we can ensure Floridians never forget these atrocities. After a series of news articles revealed not all students were receiving proper factual and consistent education, the need for a uniform statewide curriculum became clear. Thank you to Holocaust survivor Magda Bader, 90, for coming to the Florida Capitol to share her story – undeterred by age and travel, Magda has helped to educate new generations about the powers of both good and evil through enactment of this bill," Book said.
State Sen. Randolph Bracy, D-Ocoee, worked with the legislators to ensure the bill also included learning about the Ocoee Massacre.
"One hundred years ago, the bloodiest day in American political history unfolded in Ocoee, Florida on Election Day," Bracy said this week. "The signing of this legislation will spread the story of the Ocoee Massacre into museum exhibits and classrooms, and will inscribe victims' names into school buildings and state parks. Now more than ever it is paramount we educate our citizenry about the origins of racial conflict and its manifestations in policies that are anti-black, anti-democratic, and anti-human. I am proud to have sponsored this historic piece of legislation and am grateful for Senator Book's partnership in getting this bill across the finish line."
"Our country has finally awoken to systemic racism – but in order to truly dismantle it, we must educate students about the insidious roots of racial injustice and arm them with knowledge and skills to effectively create change. This bill ensures Florida schools will shine a light on the historical injustices imposed on black citizens – including the atrocities committed at the Ocoee Election Day Riots of 1920, when a white mob massacred innocent black men attempting to exercise their essential right to vote, then burned black-owned businesses and residences to the ground — murdering or terrorizing every single black resident until there were none. Florida's schoolchildren must be educated about the evils of the past so those evils may never be repeated," Book said.
Florida officials have increasingly supported expanding education on the Holocaust in recent months.
Back in May, the U.S. Senate passed the "Never Again Education Act" bill would have the U.S. Education Department create the Holocaust Education Assistance Program Fund, expanding middle and high school education on the Holocaust.
In July, U.S. Sen. Jacky Rosen, D-Nev., introduced the proposal with the backing of U.S. Sens. Marco Rubio, R-Fla., Richard Blumenthal, D-Conn., and Kevin Cramer, R-ND. The bill would authorize $10 million over the next five years to expand educational efforts about the Holocaust with the director of the National Holocaust Memorial Museum in charge of the new program.
Over in the U.S. House, U.S. Rep. Carolyn Maloney, D-NY, and U.S. Rep. Elise Stefanik, R-NY, introduced a similar proposal at the start of last year. More than 300 members of the House co-sponsored the proposal.
"It's clear that the momentum for the Never Again Education Act just keeps growing," Maloney said back in July "It is up to all of us to make sure that we teach generations to come about the Holocaust and the dangers of intolerance and hate. No one is born with hate in their hearts – it is learned. But we can prevent that if we teach about the Holocaust in all our schools and give teachers the resources they need to do so."
Most of the Florida delegation lined up behind the proposal in the House including Democrat U.S. Reps. Kathy Castor, Charlie Crist, Val Demings, Ted Deutch, Lois Frankel, Alcee Hastings, Debbie Mucarsel-Powell, Stephanie Murphy, Donna Shalala, Darren Soto, Debbie Wasserman Schultz and Frederica Wilson and Republican U.S. Rep. Gus Bilirakis, Vern Buchanan, Mario Diaz-Balart, Brian Mast, Francis Rooney, John Rutherford, Ross Spano and Michael Waltz all cosponsoring the bill.
Back in January, on International Holocaust Remembrance Day and the 75th anniversary of the liberation of Auschwitz, the House passed the measure on 393-5 vote. Four Republicans and U.S. Rep. Justin Amash, I-Mich., voted against the proposal. Every member of the Florida delegation voted for the bill except Bilirakis, Rooney and U.S. Rep. Dan Webster, R-Fla., who did not vote.
"Seventy-five years ago, Allied soldiers liberated Auschwitz-Birkenau and 8,000 starving prisoners. Nazis killed 1.1 million men, women, and children, mostly Jews, in this camp alone over 41 months. The Holocaust was one of the darkest times in history, and it is imperative we never forget and never let it happen again," Spano said after the House vote. "H.R. 943 gives teachers and educational leaders the resources necessary to teach future generations about the Holocaust. One day, our children will lead this nation. We must do everything we can to prevent history from repeating itself. That is why I am proud to have cosponsored this bill. May we continue to take steps towards defeating hatred and creating a better world."
"On International Holocaust Remembrance Day we reflect on the past and we remember the 6 million Jews murdered by the Nazis in the Holocaust. May their memories be for a blessing, and a reminder that we cannot be silent in the face of hatred and anti-Semitism," Frankel noted. "Never Again."
Frankel praised the bill, insisting it will "ensure that our children are taught the lessons of the Holocaust."
The Senate cleared the measure last month by voice vote as Rubio and U.S. Sen. Rick Scott, R-Fla., cosponsored it.
"By passing this bipartisan bill, the U.S. Senate reaffirms its commitment to ensuring that the horrors of the Holocaust at the hands of the evil Nazi regime are never forgotten," Rubio said after the vote. "It is our duty to equip America's future generations with the facts to prevent history from ever repeating itself and to fight anti-Semitism in all its forms both domestically and abroad."
Reach Kevin Derby at kevin.derby@floridadaily.com.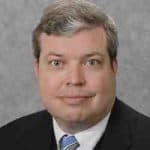 Latest posts by Kevin Derby
(see all)