Florida consumers may be able to choose their own electricity providers if a proposed amendment to the state constitution is passed in 2020.
The group pushing the initiative is Citizens for Energy Choice (CFEC). Alex Patton, the chairman of CFEC, told Florida Daily that "Floridians clearly want choice and competition."
Patton said that, if the amendment is passed, Floridians served by investor-owned utilities would be given the right to choose their own electricity providers and even generate and sell electricity from renewable sources. Utilities would continue to use the existing infrastructure for delivering electricity. They would also be responsible for updating and maintaining the electrical grid.
CFEC decided to champion the amendment in Florida after seeing the success a similar proposal had in Texas. Patton pointed to the successful electricity choice market implemented in Texas in 2002 as a major inspiration for the proposed amendment in Florida.
Patton says, if the amendment passes, it would offer savings for Florida consumers, citing a 2017 report by the Perryman Group which estimated residents of the state could save as much as $7.5 billion annually.
CFEC noted Florida has the second-highest electricity usage in the country, ensuring homes and businesses consider power a major expense so it can be a major expense.  Of the seven most populous states, Florida is the only one that doesn't allow consumers to choose their own electricity providers. Supporters of the amendment say, at the very least, it will save Floridians more than $5 billion each year and keep the Sunshine State competitive when compared to other large states.
Supporters of the proposal expect utility companies–many of which are monopolies–to try and squash the amendment. Backers of the amendment, including CFEC, insist more choices in  Florida's electricity market will lead to lower electricity bills, new permanent jobs and an increase in renewable energy options.
"Grants customers of investor-owned utilities the right to choose their electricity provider and to generate and sell electricity," the proposed ballot summary reads. "Requires the Legislature to adopt laws providing for competitive wholesale and retail markets for electricity generation and supply, and consumer protections, by June 1, 2025, and repeals inconsistent statutes, regulations, and orders. Limits investor-owned utilities to construction, operation, and repair of electrical transmission and distribution systems. Municipal and cooperative utilities may opt into competitive markets."
If the proposed amendment makes the 2020 ballot, it will need 60 percent of voters to back it to be added to the Florida Constitution.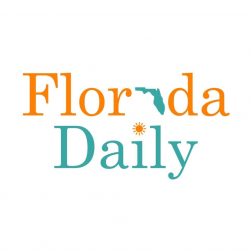 Latest posts by Florida Daily
(see all)