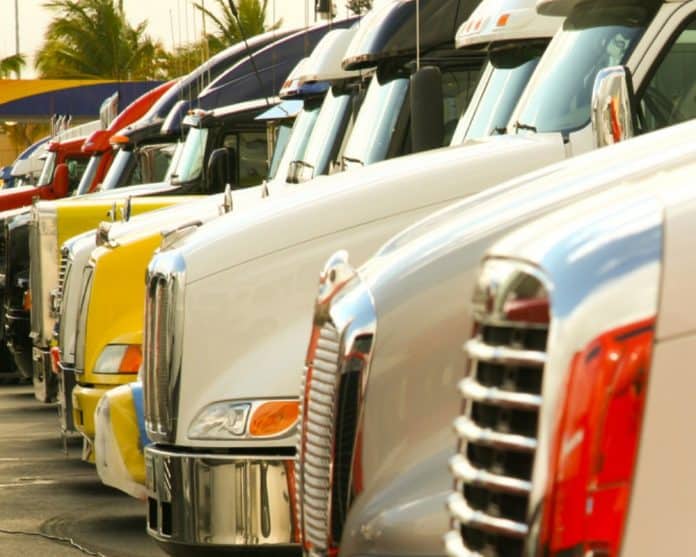 This past spring, the American Trucking Association (ATA) stressed the industry needed to hire more than 60,000 drivers across the nation to meet the growing demand.
Now, in the middle of summer, the ATA noted there is still a trucker shortage and leading experts call it the worst they have ever seen.
"It's costing jobs and slowing down parts of the Florida economy," said former state Rep. Lake Ray, the president of the North Florida Manufacturers Association.
Ray told Florida Daily that he has been constantly hearing from manufacturers about the shortages and his members told him the demand has not subsided.
Logistics analysts have insisted that the trucker shortage has contributed to the slowdown of the supply chain.
Brad Barber, the CEO of the Georgia Driving Academy which trains truck drivers, noted that more than 70 percent of all the goods shipped across the nation are carried by trucks. Barber added that trucks are sitting empty and goods are not getting delivered on time.
"They're turning down loads in Georgia – several hundred, thousand dollars in loads per day because they don't have the drivers to make those deliveries," said Barber
Roadmaster Drivers School President Brad Ball said now is the perfect time to get into the trucking industry.
Ball said the industry is offering higher pay and higher bonuses. But even with all of those perks and extra incentives, there remains a trucker shortage.
Ball said he believes once additional unemployment benefits dry up, the worker shortage will evaporate.
Ray agreed with that take, insisting Florida is on the right track especially by ending unemployment benefits early.
"If the government continues to fuel and promote the continuation of unemployment benefits, sooner or later elected officials are going to have to realize that everything we own, eat, wear or drive has to be delivered by a truck driver," said Ray, a Republican based out of Jacksonville.
In the meantime, companies are prepared to open up their wallets to hire new truckers. For example, Jim Grundy, the CEO of Sisu Energy, said his company is offering experienced drivers around $14,000 a week in Texas.
In the meantime, the ATA noted that because of the trucker shortage, prices and the cost of goods are continuing to go up.
Reach Ed Dean at ed.dean@floridadaily.com.