On Wednesday, Florida First Lady Casey DeSantis launched "The Facts. Your Future." initiative warning young people about the dangers of substance abuse.
DeSantis, state Attorney General Ashley Moody, state Education Commissioner Richard Corcoran, Florida Surgeon General Dr. Scott Rivkees, Florida Department of Children and Families (DCF) Secretary Chad Poppell and Seminole County Sheriff Dennis Lemma teamed up to kick off the new effort.
"Too many children are losing sight of their dreams and goals – and even losing their lives – because of drug abuse and addiction," said DeSantis. "It is imperative that students get the facts about drug abuse and how it can infiltrate and compromise every aspect of their lives. My hope is that students will hear the message and understand they have the power to educate and help one another and their community to fully grasp the hazards of substance abuse."
The new campaign is part of DeSantis' "Hope for Healing Florida" effort which "will incorporate school assemblies focused on substance abuse prevention," "include a video contest with winning videos to be used as public service announcements" with a top prize of $5,000 and will "also offer schools a toolkit with resources and information to help schools meet drug education requirements."
Moody weighed in on the new effort on Wednesday.
"From vaping to the opioid crisis we must protect our vulnerable children from the dangers of addiction," said Moody. "As chair of the Statewide Task Force on Opioid Abuse, I am proud to stand with First Lady Casey DeSantis to announce the launch of 'The Facts. Your Future.' to prevent addiction and save the lives of Florida's most precious resource – our kids."
"The Florida Department of Education is proud to join First Lady Casey DeSantis as she announces 'The Facts. Your Future.' campaign," said Corcoran. "We're so thankful for the First Lady's vision and leadership for this new initiative to raise awareness around substance abuse. The First Lady has continued to go above and beyond for Florida's students, and I commend her for ensuring students receive quality prevention instruction that will motivate them to improve their health so they can thrive, flourish and succeed in life!"
"Raising the next generation of Floridians to be healthier, happier and more successful at home, in school and in society requires special attention to the often difficult decisions they face," said Rivkees. "I applaud First Lady DeSantis for rallying our state leaders to develop and implement the resources needed to ensure our youth avoid substance abuse and lead their healthiest lives."
"I applaud the First Lady for gathering us all together to address the alarming rate of drug use among youth in Florida," said Poppell. "It's an issue that transcends county lines and impacts the work of all state agencies – especially those represented here today – which is why it's so important that we harness our collective resources and collaborate to reduce the number of children and teens who are choosing to walk down this dangerous, life-altering path."
The campaign, insisted the governor's office, "aims to arm Florida's youth with the facts regarding drug abuse so that they are best equipped to make these important decisions" and "through assemblies and evidence-based strategies, will provide detailed information about how substance abuse not only can affect their day-to-day life, but how long-term use can affect their future."
Lemma has already started these efforts in Seminole County.
"We recognize it isn't easy being a kid in school today, that is why the programming that the First Lady is rolling out across the state is so important and we are excited that Seminole County will be a part of it," said Lemma. "It provides an opportunity for our youth to have discussions on these often difficult but incredibly important subjects that they are faced with every day."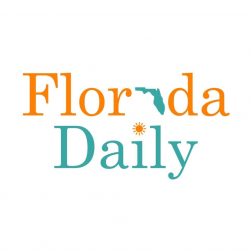 Latest posts by Florida Daily
(see all)