State Agriculture Commissioner Nikki Fried and the Florida Department of Agriculture and Consumer Services (FDACS) will join federal, state and local agencies, businesses, non-profits and other partners for the inaugural Florida Food Waste Prevention Week, a campaign to highlight the $165 billion in food discarded each year by Americans.
3.5 million Floridians suffer from chronic hunger, including 1 million children – yet approximately 40 percent of the food produced in America goes to waste. This wasted food becomes the single largest category of trash in municipal landfills and the third-largest source of human-related methane emissions. Meanwhile, taking steps to reduce food waste can save the average family $1,500 each year. This food waste prevention campaign includes downloadable toolkits, social media calendars, branded marketing materials, and more.
"Food insecurity has increased throughout this pandemic, with one in five Floridians facing chronic hunger, and more than 70 percent of Florida's children eligible for free or reduced-price school meals. Yet as a state and nation, we waste billions in fresh food that instead of feeding our families is creating negative impacts on our climate," said Fried at the end of last week. "The power to reduce food waste, save money, help our hungry neighbors, and save the planet is all in our hands. During the first Food Waste Prevention Week, I encourage all Floridians to join us in doing their part to cut their food waste and visit SaveTheFoodFL.com to learn how."
Among the more than 100 total partners, those supporting the inaugural Florida Food Waste Prevention Week include FDACS; the U.S. Environmental Protection Agency; the Florida Department of Environmental Protection; the Natural Resources Defense Council; Recycle Florida Today; food advocates including Feeding Florida, Farm Share, the Food Conservation Alliance, and the Food Recovery Network; business entities including Publix, the Florida Retail Federation, and the Florida Restaurant and Lodging Association; professional sports franchises including the Tampa Bay Lightning, the Miami Dolphins, and the Miami Heat; and higher education institutions including Florida Atlantic University, Florida International University, the University of Miami, and the University of Florida's Institute of Food and Agricultural Sciences (UF/IFAS).
Ways to participate in Florida Food Waste Prevention Week include:
Join the Food Waste Hero Photo Challenge and post your photos on social media
Download and sign the Food Waste Prevention Week Pledge
you're preventing food waste at home, at work, at restaurants, and more
Take steps like saving leftovers, cooking only what's needed, freezing ripe fruits and vegetables, and planning meals for the week
Donate unused non-perishable food to a food bank or pantry near you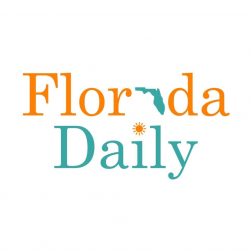 Latest posts by Florida Daily
(see all)