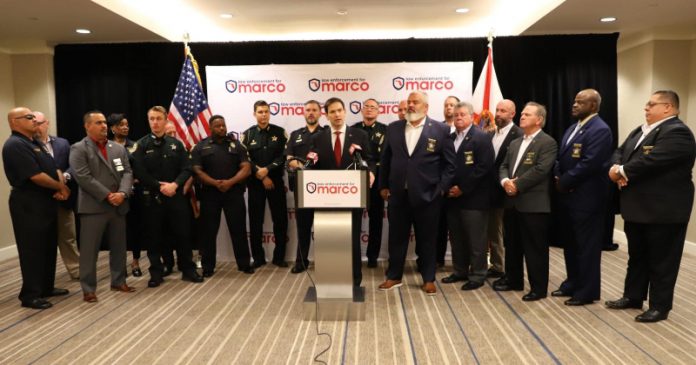 The Florida Fraternal Order of Police (FOP) announced at the end of last week that it will back U.S. Sen. Marco Rubio, R-Fla., for a third term
The FOP represents more than 24,000 law enforcement officials across Florida. Rubio has also won the support of 55 of the state's 67 sheriffs, the Florida Police Chiefs Association and the Florida Police Benevolent Association.
When backing Rubio on Friday, Florida FOP President Steve Zona came out swinging at U.S. Rep. Val Demings, D-Fla., the favorite to win the Democratic nomination to challenge the senator in November. Demings served more than 25 years in law enforcement, rising to become chief of Orlando's police.
"This endorsement was a unanimous vote of our members present at our state conference this year," said Steve Zona,. "Val Demings' positions change as much as the wind direction changes, while Senator Rubio stands like an oak tree. Val Demings abandoned law enforcement when we needed her most."
"I want to begin by thanking all of you. Thanking you for your service to our country, to our communities, and for this endorsement. It's a tremendous honor," Rubio said. "This country is going through a historic crime wave… And the ones who pay the price for these stupid laws and crazy decisions are the people wearing the uniform. As long as I'm a U.S. senator, I will always be strong on the side of the men and women in uniform that keep us safe."
Demings looked to stress her law enforcement credentials last week as she threw her support behind the " Law Enforcement Officer Fair Retirement Act" from U.S. Rep. Bill Pascrell, D-NJ, The bill would allow "federal law enforcement officers to claim previously-uncompensated overtime work when calculating retirement benefits."
"This is about simple fairness. Our law enforcement officers who work overtime without pay should be fairly compensated in their retirement for the real amount of service that they performed. As a 27-year law enforcement officer, I am proud to join with Congressman Pascrell to introduce this legislation that honors our officers and corrects a current injustice," she said.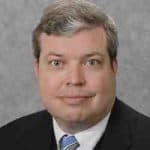 Latest posts by Kevin Derby
(see all)