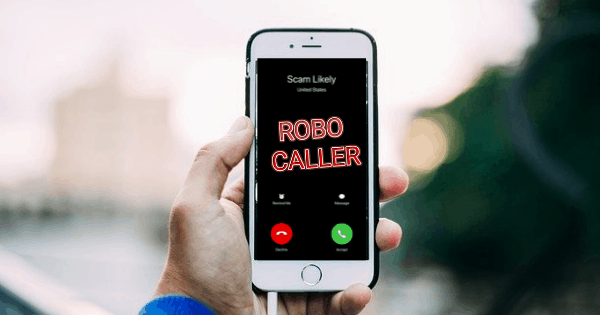 Three Republican congressmen from the Sunshine State are backing U.S. Rep. Ted Budd's, R-NC, "Foreign Robocall Elimination Act."
Budd introduced the bill last month with the support of several co-sponsors including U.S. Rep. Josh Gottheimer, D-NJ, and Florida Republican U.S. Reps. John Rutherford, Michael Waltz and Dan Webster.
The bill builds on the "Telephone Robocall Abuse Criminal Enforcement and Deterrence (TRACED) Act" which then President Donald Trump signed into law at the end of 2019.  According to supporters, the TRACED Act "gives regulators more time to find robocall scammers, increases penalties for violators, promotes call authentication and blocking adoption, and brings federal agencies and state attorneys general together to address obstacles to criminal prosecution of robocallers who intentionally flout laws."
Budd's office offered some of the details on the new proposal.
"According to a June 2021 Truecaller Insights US Spam & Scam Report, over 59 million Americans lost $29.8 billion to phone scams over the past year," Budd's office noted. "The bipartisan passage of the TRACED Act increased penalties and timelines for the FCC to better combat serial robocallers and required telephone service providers to outfit their customers with call screening technology free-of-charge. Outside of the U.S., robocall outfits that target Americans can evade law enforcement.
"The Foreign Robocall Elimination Act assembles a task force to make recommendations to Congress on needed resources agency strategy to better combat foreign robocalls," Budd's office continued. "The task force will consist of representatives from the FCC, Federal Trade Commission, and the Department of Justice as well as three private-sector stakeholders, one of which will be from a telephone service provider with the other two being from technology entities with expertise in combating robocalls.The task force will be specifically charged with answering several questions including: establishing the relative number of scam robocalls that originate outside of the U.S.; examining methods to encourage the adoption of call verification technology in foreign countries; examining how the sharing of information and authentication technologies could improve coordination between the U.S. and other countries; identifying whether additional resources are needed by any federal agencies that combat foreign robocalls."
Budd weighed in on the proposal in the middle of last month.
"Robocalls are an issue that has affected nearly every American, including myself. These automated phone calls disrupt our daily lives, constitute a serious form of harassment, and expose millions of Americans to dangerous financial scams. The TRACED Act, which I sponsored and President Trump signed into law in 2019, was a tremendous step forward in combating these illegal calls. This bill builds on that success by primarily taking on robocalls coming from outside our borders," Budd said.
The bill was sent to the U.S. House Energy and Commerce Committee. So far, there is no companion measure in the U.S. Senate.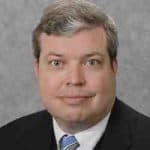 Latest posts by Kevin Derby
(see all)
AAA: Florida Gas Prices on a Roller Coaster After High Prices Last Week, Falling Oil Prices

- March 20, 2023, 8:00 pm

Aaron Bean, Virginia Foxx Tackle Education Issues at a Roundtable at Jacksonville University

- March 20, 2023, 4:00 pm

Marco Rubio, Mark Warner Want U.S. to Work With Caribbean Governments Against China, Russia

- March 20, 2023, 10:00 am