 Several Republicans representing the Sunshine State in the U.S. House threw their support behind a proposal making sure no federal funds responding to the coronavirus pandemic will go to fund abortions.
At the end of last week, U.S. Rep. Mike Conaway, R-Tex., introduced the "Protecting Life in Crisis Act" which his office fleshed out.
"This legislation prohibits federal COVID-19 response funds from going towards abortions or abortion coverage by extending existing Hyde Amendment protections to any COVID-19-related healthcare provisions. The bill also prevents federal tax credits from being used to cover any post-employment healthcare (COBRA) premiums that include abortion coverage," Conaway's office noted.
"As our nation begins the road to recovery from the COVID-19 pandemic, we must remain vigilant to protect the most vulnerable among us," said Conaway. "Unfortunately, abortion activists view the COVID-19 crisis as an opportunity to undermine right-to-life protections in the Hyde Amendment. This legislation protects innocent, unborn children by ensuring that the right-to-life is a fundamental component of any federal COVID-19-related healthcare measures."
Almost 40 members of Congress lined up to support the proposal including Florida Republican U.S. Reps. Gus Bilirakis, Neal Dunn, Matt Gaetz, John Rutherford and Ross Spano.
On Friday, Spano weighed in on why he was cosponsoring the bill.
"While our country is facing COVID-19, we must ensure that no taxpayer money is used for abortions," said Spano. "Protecting the most vulnerable in society should not take a back seat during a pandemic— if anything, it shows us even more how delicate and precious life is. I proudly cosponsor this legislation."
The bill has very slender odds to pass in the Democratic-controlled House. The proposal was sent to the U.S. House Energy and Commerce; Ways and Means; and the Education and Labor Committees at the end of last week. So far, there is no companion measure over in the U.S. Senate.
Reach Kevin Derby at kevin.derby@floridadaily.com.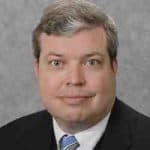 Latest posts by Kevin Derby
(see all)