 With no statewide office up for grabs in 2020 and few chances to pick up congressional seats, expect Florida Republicans to focus on securing the Sunshine State–and its 29 electoral votes–for President Donald Trump come 2020.
State Sen. Joe Gruters, R-Sarasota, a longtime Trump ally, is now heading up the Republican Party of Florida (RPOF), moving up from vice chairman to the top spot this past weekend in Orlando. The RPOF overwhelmingly backed Gruters over Bob Starr in the race to replace state Rep. Blaise Ingoglia, R-Spring Hill, who stepped down as chairman after the 2018 elections.
I am honored and humbled to have received the vote of confidence from my fellow Republicans to lead the Florida GOP during this exciting time for our party," said Gruters.  "After a close, yet successful midterm election for Republicans, I have learned that united, we are unstoppable!  That is why I look forward to getting to work closely with every county Chairman, every state committeeman and woman, as well as every elected official to make history once again in 2020."
Gruters made it pretty clear that he intends to help Trump while also backing new Gov. Ron DeSantis get his agenda through.
"Our party is in a battle for the soul of America, and Florida will be critical heading into the next election cycle.  I anticipate working with Governor DeSantis to push his bold agenda forward for our great state, securing another term for our President Donald J. Trump and making Florida red again," Gruters said.
Gruters has been working with the president for years, stretching back to when he led the Sarasota County GOP, including presenting Trump with honors and awards.
Still, for the first time since 2008, there won't be a U.S. Senate race taking place in Florida during a presidential election. Nor are there that many easy targets for Florida Republicans when it comes to congressional seats in 2020. Two House Democrats that squeaked by in 2016–U.S. Reps. Charlie Crist and Stephanie Murphy–blew out their Republican opponents in November. While Democrats flipped two South Florida congressional seats in November, the GOP will have a hard time winning them back, especially as Hillary Clinton romped to victory in both of those districts back in 2016. With former U.S. Rep. Ileana Ros-Lehtinen, R-Fla., happily retired and now lobbying and former U.S. Rep. Carlos Curbelo, R-Fla., showing no interest in rematch against U.S. Rep. Debbie Mucarsel-Powell, D-Fla., South Florida Republicans will have a hard time trying to regain those seats come 2020.
There will be other battles of course–expect there to be a nasty fight over a proposed state constitution amendment to raise the minimum wage in Florida–but, for now, the 2020 elections in the Sunshine State will be all about the presidential election. Democrats don't need to win Florida but it's almost impossible to see Trump winning a second term without it–and the president has a close ally at the helm of the state GOP.
Kevin Derby can be reached at Kevin.Derby@floridadaily.com.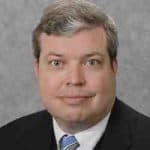 Latest posts by Kevin Derby
(see all)