On Sunday, with the Panhandle and the Big Bend still recovering from Hurricane Michael, Gov. Rick Scott directed Florida Insurance Commissioner David Altmaier to "provide additional protections to support recovery efforts in the areas of the state impacted" by the hurricane.
Scott and state CFO Jimmy Patronis called on Florida's insurance companies "to expeditiously respond to policyholders' needs and to treat families fairly" and insisted the "quick response of insurance companies is critical to the recovery of Florida families following Hurricane Michael."
"Hurricane Michael absolutely devastated Florida's northern Gulf Coast and Panhandle and the recovery of every family impacted by this storm is our top priority. Today, with the help of Chief Financial Officer Jimmy Patronis, we are mobilizing even more resources and staff to provide additional protections for consumers. Our state will never tolerate anyone taking advantage of the families recovering from this storm," Scott said on Sunday.
"The Office of Insurance Regulation (OIR) and the Department of Financial Services (DFS) have been working with my team throughout the preparation and response to Michael and CFO Patronis and his team are quickly responding to the needs of Florida families," Scott added. "While families recover, we will fight to prevent fraud and quickly assess claims so families can get the service they deserve."
Patronis, who is based out of Bay County on the Panhandle, also weighed in on the matter.
"Entire communities have been wiped off the map. I can't say this enough: the damage is catastrophic. As our neighbors and communities assess the damage and start recovering, the last thing they need to worry about is if their insurance coverage will be dropped for non-payment. Our focus is saving lives, restoring power and repairing communications system. I'm calling on insurance companies to keep that at the front of their minds and not take advantage of this disaster," Patronis said.
Altmaier promised his team would do all that it could to help Floridians impacted by the hurricane.
"My office will continue working to ensure every possible step that can be taken to assist those impacted by Hurricane Michael will be executed as soon as possible. Governor Scott, CFO Patronis and countless other leaders, first responders and crews have continued to provide 24-hour support to Floridians — a remarkable effort that will surely continue throughout the recovery of this tragic event," Altmaier said.
According to the governor's office, Scott called on Altmaier to take the following actions.
"Provide an additional 90 days to policyholders to supply required information to their insurance company. Many Floridians were displaced during this dangerous storm, and providing additional time to submit information to insurance companies gives them needed flexibility," Scott's office noted. "Require all non-renewals or cancellations issued to policyholders in the days leading up to Hurricane Michael be rescinded for 90 days. This gives policyholders 90 days to either renew their insurance policy, or find a new policy; and freeze any and all efforts to increase rates on policyholders for 90 days. Due to the devastating effects of Hurricane Michael, Floridians should be focused on getting back to their normal lives without their insurance premiums being increased."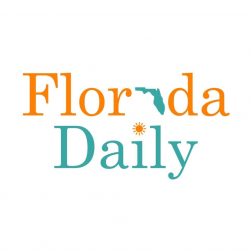 Latest posts by Florida Daily
(see all)