Four of the best cities in America to start a business are in Florida, a new report shows.
Real Estate Witch from Clever Real Estate recently released a report on the best cities to launch a new business.
"When starting a business, choosing the right location is everything," the report noted. "Approximately 20 percent of new businesses fail in the first 12 months, and 45 percent won't survive the first five years. Launching a startup is even more risky during the pandemic, which has caused more than one-third of small businesses to close since 2020.
"But the best cities can help startups survive. To be successful, entrepreneurs need to build their businesses in areas with favorable tax laws, access to funding, and a local talent pool of educated workers," the report continued. "To determine the best cities for starting a business, we analyzed publicly available data from the U.S. Census Bureau, Bureau of Economic Analysis, Bureau of Labor Statistics, UpCounsel, Google Trends, U.S. Patent Office, and the American Legislative Exchange Council Center for State Fiscal Reform. Our weighted rankings evaluated various criteria, including: 3x: Business applications per 100,000 people in the last five years; 3x: Employment growth in the last 12 months; 2x: Average annual income; 2x: LLC filing fees; 2x: Incorporation filing fees; 2x: Corporate tax rate; 2x: Chief executives per 1,000 people;1x: Google Trends data; 1x: Patents filed per 1,000 people in the last five years."
Las Vegas, Nevada led the rankings.
"Las Vegas is the best city to launch a startup, with the lowest corporate tax rate (0.65 percent) and highest employment growth rate in the last 12 months (8.5 percent) of all 50 cities studied," the report found.
But cities in the Sunshine State also scored well in the report.
"Entrepreneurs should flock to Florida," the report noted. "With no state income tax and one of the lowest corporate tax rates in America, the Sunshine State has four cities in the top 10."
Orlando placed third in the list with Miami right behind it in fourth place. Tampa placed sixth followed by Jacksonville in eighth.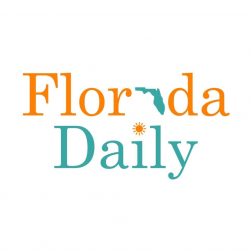 Latest posts by Florida Daily
(see all)