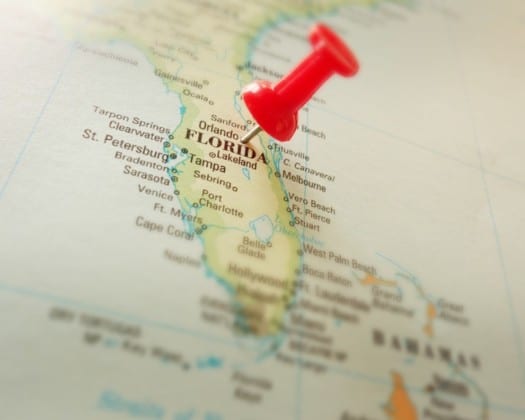 In 1847, after his tenure as governor of South Carolina but before he was elected to the U.S. Senate, James Henry Hammond, one of the leading politicians and intellectuals on the antebellum South stage, wrote in his diary and ripped into Florida's first U.S. senators.
Noting that his sometime ally and sometime rival John C. Calhoun was having a hard time mustering Southern support against the War with Mexico, Hammond took aim at Democrat U.S. Sens. James Westcott and David Levy Yulee, calling them "two miserable devils sent to the Senate from Florida" and "most disgraceful company."
That latter point was rich with irony coming from Hammond who was in political exile after his sexual indiscretions with four of his long-suffering wife's underage nieces but the jab carried some weight behind it. While his son went on to become Florida's attorney general and helped support his alma mater West Florida Seminary (now Florida State University), Westcott was something of a nonentity who moved to New York and later Canada after his four years in the Senate. Yulee showed some ability in the Senate and, after Calhoun's death, was one of the chief defenders of the South during the Compromise of 1850 battles. Still, Hammond might have had a point. Despite being one of the leading secessionists in the state, when Florida joined the Confederacy, Yulee dropped out of politics to defend his railroad empire instead of helping the cause.
Made only two years after Florida became a state, Hammond's comments would be relevant for much of the past 164 years. Most of Florida's senators were forgettable and many of them have been non-entities. Sure there is the occasional exception like the mad Irishman Charles Jones who was arrested for stalking a romantic interest and the colorful playboy George Smathers. Every now and then, Florida produces a senator who actually makes a mark on Capitol Hill like Duncan Fletcher who led the Senate Commerce Committee and the Banking and Currency Committee where he looked into the causes of the 1929 stock market crash. Still, many of the senators the Sunshine State has produced have been "miserable devils sent to the Senate from Florida" who wielded little in the way of power. Some of them were even "most disgraceful company" like Abijah Gilbert who missed more than 40 percent of roll call votes during his six years in the Senate.
That could be changing with Republicans Marco Rubio and Rick Scott currently representing Florida in the Senate.
Rubio has kept busy in the Senate after being thrashed by Donald Trump in the presidential primaries and then bouncing back to win a second term in 2016. Now the chairman of the Senate Small Business Committee and the Senate Western Hemisphere Subcommittee, Rubio remains active on a number of fronts, weighing in on everything from family leave to the Middle East. Rubio's even mended things with Trump to some extent and Florida's senior senator has worked closely with the White House on Cuba, Venezuela and Nicaragua. Only 47, if he decides to remain in the upper chamber, Rubio looks set to be a factor in the Senate in the decades to come.
Scott's been in the Senate a little over three months and he has made a fast start. Already, Trump has signaled Scott out as a point man on the GOP's healthcare plan though it now appears that it will be unveiled after the 2020 elections. Scott has also continued his efforts to showcase Florida around the nation, urging companies based in other states to relocate to the Sunshine State. In recent days, Scott has taken to the national airwaves to call for taking Florida's economic policies around the nation. He's also been active across the state, showcasing his support for more funds for Florida's ports and his efforts on behalf of the U.S. Coast Guard.
Halfway though his second term, Rubio still commands a very high profile on Capitol Hill even as he spends a good deal of time on foreign policy. Scott has a far higher profile than most senators after three months. While some of that comes from representing a large swing state and for being governor of it for eight years, Scott has also gone out of his way to claim some of the spotlight.
Florida has had many senators who kept low profiles and did not make much of an impact on Capitol Hill. It's clear neither Rubio or Scott have any desire to follow that tradition.
Kevin Derby, who wrote this analysis, can be reached at Kevin.Derby@floridadaily.com.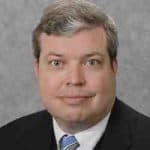 Latest posts by Kevin Derby
(see all)