The Florida Healthy Kids Corporation got a boost from the Legislature–and some statewide elected officials are cheering the news.
As part of the budget the Legislature passed on Saturday and which is now before Gov. Ron DeSantis, the Florida Healthy Kids Corporation received around $2 million "to lower costs for health insurance for families under the 'full-pay' Healthy Kids program." According to Florida Healthy Kids, "the proposal completely eliminates annual deductibles which is highly significant for families in our state as more than 325,000 children are living without health insurance and 146,000 of them could qualify for the Healthy Kids 'full-pay' program."
"Families earning a household annual income above 200 percent of the federal poverty limit or $51,500 for a family of four are potentially eligible for the full-pay play. This proposal eliminates costly $3,000 medical and $1,500 pharmacy annual deductibles, along with a 25 percent coinsurance requirement, for the nearly 15,000 children ages 5-18 who are currently enrolled in the Florida Healthy Kids full-pay insurance plan. Additionally, an estimated 146,000 uninsured children in Florida stand to benefit from this more affordable insurance option, which is set to become effective January 1, 2020," Florida Healthy Kids noted.
Dr. Stephanie Haridopolos is the chairwoman of Florida Health Kids Corporation's Board of Directors and she weighed in after the Legislature agreed to supporting Florida Health Kids. Haridopolos, whose husband Mike was president of the Florida Senate for two years after the 2010 elections, is a well known figure throughout the state on public health matters.
"It has been a pleasure to work alongside the Florida Legislature this year to help make insurance for children more affordable. There are many great champions for Florida KidCare across the state, and I am especially grateful to Chief Financial Officer Jimmy Patronis, House Speaker Jose Oliva, Senate President Bill Galvano, Representative Chris Sprowls, Senator Aaron Bean, along with Representative Travis Cummings and Senator Rob Bradley, for helping make this funding proposal a reality. As a doctor, I know the important role access to health care can play in a child's long-term health, and I thank the House and Senate for their commitment to our next generation. I look forward to engaging with Governor DeSantis on this important step for Florida families as he considers the budget in the coming days," she said last week.
"Thank you to the entire Florida Legislature for their commitment to making insurance for Florida's children more affordable. We believe every child deserves access to the health care they need to grow up strong, healthy and happy. We will work tirelessly to make sure every Florida family knows that affordable options are available through the Florida KidCare program," said Florida Health Kids Corporation CEO Rebecca Matthews.
Two prominent Republicans holding statewide office cheered the group's success.
"Every child in our state deserves access to vital health services and adding Florida Healthy Kids to this year's budget is a big win for Florida families. Many more kids will now be able to access health care, and I thank Senate President Galvano and Speaker Oliva for including this in the budget. Dr. Haridopolos has been a true advocate on this issue, and I will continue to work side-by-side with her to fight for child-centric health insurance for those who need it. Families deserve peace of mind to know their kids have access to affordable, quality health care," said state CFO Jimmy Patronis last week.
U.S. Sen. Marco Rubio, R-Fla., weighed in on Monday and also cheered the news.
"In 2015, federal bureaucrats in the Obama administration forced Florida to change the way it administered the popular full-pay plan under the Children's Health Insurance Program (CHIP) for vulnerable children, causing premiums to nearly double in 2016," the senator's office noted. "Rubio secured a fix to this problem in the 10-year reauthorization of CHIP, finally giving Florida the opportunity to lower premiums and expand low-cost medical and dental insurance to nearly 150,000 uninsured children in Florida."
"After the Obama administration took punitive action at the expense of children in Florida who depended on the Florida Healthy Kids full-pay plan, I secured a provision in federal law to ensure that the Florida legislature could once again restore this vital program," Rubio said. "I applaud the Florida Legislature for coming together and funding the Florida Healthy Kids full-pay plan. Every child in our state should have access to affordable, quality health care, and the Florida Healthy Kids Corporation plays an important role in making that a reality."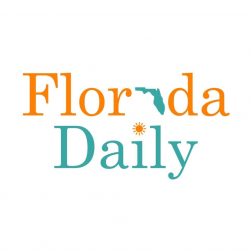 Latest posts by Florida Daily
(see all)