 With 2.3 million Floridians traveling for the Independence Day holiday with 2 million of them planning to hit the highways, the Florida Highway Patrol (FHP) plans to be busy in the days to come.
"The Florida Highway Patrol will continue our commitment to ensuring Florida's roadways are safe by increasing our patrol efforts this holiday weekend," said Colonel Gene Spaulding, the director of the Florida Highway Patrol. "Remember to plan ahead before traveling to your destination and be patient on our busy highways so everyone can Arrive Alive."
The FHP noted last July there were 74,965 people involved in a crash in Florida and 2,943 DUIs with almost 300 of those DUIs taking place on July 4-July 5 last year.
On Wednesday, the FHP announced "troopers will be conducting enforcement operations throughout the holiday weekend which target aggressive and impaired drivers statewide."
The Florida Department of Highway Safety and Motor Vehicles (FLHSMV) offered the following safety tips:
Never drive impaired and designate a sober driver. Remember, even one drink increases the risk of a crash while driving. Do not let anyone who has been drinking get behind the wheel, including you.
Always buckle up. A seatbelt is your vehicle's most important safety feature.
Stay focused on driving and do not drive distracted. Distracted driving is extremely risky behavior and focused attention on driving helps to prevent crashes.
Travelers should use caution when traveling during times of low visibility, especially at night.
Call *FHP (*347) or dial 911 to report drunk drivers, traffic crashes, stranded or disabled motorists, or suspicious incidents on the road.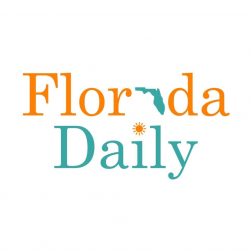 Latest posts by Florida Daily
(see all)
Florida Crime Rate Drops for Record 50-Year Low, Report Finds

- December 1, 2022, 6:00 pm

FAU, FGCU, Alabama Study: Rent Increases Slowing as More Supply Hits the Market But Florida a Trouble Spot

- December 1, 2022, 4:00 pm

FEMA Has Offered $771 Million in Grants, Extends Hurricane Ian Recovery Assistance Deadline

- December 1, 2022, 12:00 pm