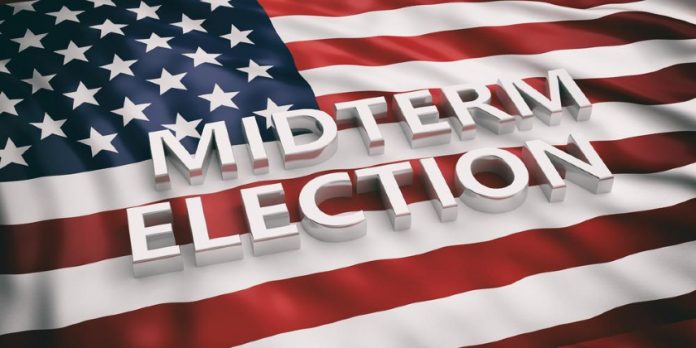 In state House District‭ ‬16,‭ ‬located in Northeast Florida,‭ ‬the Republican primary has taken a different turn.‭ ‬Issues have taken a backseat over accusations that Jacksonville Beach City Councilman Chet Stokes is misrepresenting parts of his biography.‭
Over the past two weeks,‭ ‬Stokes has been bombarded with questions about misrepresenting his college education. Since the beginning of his state House campaign,‭ ‬the Stokes campaign website listed that he graduated from Auburn University in Alabama.
But local media outlets found this is not true.‭ ‬Action News Jax Fox‭ ‬30‭ ‬investigative reporter Ben Becker tracked down Stokes after the candidate declined to talk with the media about his education.
‬According to Action News Jax,‭ ‬Becker tried to question Stokes on several occasions,‭ ‬but the candidate walked away without answering any questions.‭
"When Becker started asking questions,‭ ‬Stokes replied,‭ '‬This is not on the record‭'" ‬Becker replied,‭ '‬Well,‭ ‬we are in a public building.‭' ‬Then Stokes said,‭ '‬Excuse me,‭'" ‬Action News Jax reported.
Stokes attended Auburn from August‭ ‬2009‭ ‬to April‭ ‬2014.‭ ‬Still,‭ ‬according to DegreeVerify certificate issued by the National Students Clearinghouse and the university's registrar's office,‭ ‬he did not obtain a degree and was classified as‭ "‬enrollment only.‭"
Action News Jax insisted that Stokes avoided the reporter's questions and could be seen on the phone,‭ ‬complaining that a reporter was asking about his college credentials.
‭"‬Stokes had come in like a tiger but was now leaving on the lamb as he headed to the parking lot to get away from Becker who was in pursuit,‭" ‬Action News Jax reported.‭
Stokes‭' ‬campaign website has redefined his college bio as‭ "‬attended Auburn University.‭" ‬His biography has been scrubbed at his work website.
The story became so popular that Yahoo News picked it up on its national feed. Citizens for Accountable Government was the first group to note that Stokes‭' ‬claim of getting a degree from Auburn was incorrect.‭ The group runs the website RealChetStokes,‭ ‬which maintains that Stokes has restricted his Facebook account and hidden or deleted some of his posts to deceive the public.
Action News Jax Fox‭ ‬30‭ ‬also confronted Stokes about an active arrest warrant from Maricopa County,‭ ‬Arizona,‭ ‬that was issued in‭ ‬2011‭ ‬for not showing up for two arraignments for possession of alcohol by a minor.
‭"'‬When were you going to tell voters about the arrest warrant‭?' ‬Becker asked Stokes.‭ ‬Again,‭ ‬he refused to answer,‭" ‬Action News Jax reported. Former state Rep.‭ ‬Lake Ray,‭ ‬also running in the Republican primary later this month,‭ ‬called for Stokes to drop out of the race.‭ ‬Ray has the endorsement of the Fraternal Order of Police‭ (‬FOP‭)‬.‭ ‬Sources told Florida Daily that one of the reasons the FOP backed Ray over Stokes is the arrest warrant.‭
"Right now,‭ ‬confidence in public officials is at an all-time low because of politicians like Chet Stokes who are physically incapable of telling the truth.‭ ‬His blatant and repeated lies about his college credentials and criminal history are shocking but not surprising.‭ ‬Chet Stokes should do the right thing for the voters of House District‭ ‬16‭ ‬and withdraw from this race,‭" ‬said Ray.
After being confronted by Action News Jax,‭ ‬Stokes sent the reporters several messages apologizing for the misinformation concerning his college education.‭ ‬Stokes said it was a mistake and an oversight.‭ ‬However,‭ ‬Becker noted Stokes never addressed the arrest warrant.‭