Florida House Democrats have decided to turn to two men to lead their caucus after the 2020 elections.
This week, the House Democrats announced state Rep. Bobby DuBose, D-Fort Lauderdale, and state Rep. Evan Jenne, D-Dania Beach, to the lead the caucus and its campaign efforts for 2020 through 2022. Waiting in the wings is state Rep. Ben Diamond, D-St. Petersburg–who will lead House Democrats for two years after the 2022 elections.
Florida Democratic Party Chairwoman Terrie Rizzo weighed in on Thursday about the new leadership team.
"Congratulations to Representatives Evan Jenne, Bobby DuBose, and Ben Diamond, and the entire House Democratic caucus on choosing a powerhouse team to lead them," Rizzo said. "I'm confident that together, this leadership team will fight for Democratic values in Tallahassee, stand up to Republicans' extreme agenda, and continue to pick up House seats. House Democrats have selected a dream team to lead them over the next four years, and the Florida Democratic Party looks forward to working closely with them."
First elected to the Florida House in 2014 and representing parts of Broward County, DuBose is the top Democrat on the State Affairs Committee. Jenne also represents parts of Broward County and leads Democrats on the Commerce Committee. First elected to the Florida House in 2006, Jenne, the son of former state Sen. Ken Jenne who was Broward County sheriff, served three terms and was in his party's leadership as the whip. After bowing out for two years to avoid taking on a fellow Florida House Democrat after redistricting, Jenne returned to the House in 2014. Since then he has been part of the leadership with two stints as House Democratic Policy chairman. Diamond was first elected in 2016 and represents parts of Pinellas County. He leads Democrats on the House Judiciary Committee.
Kevin Derby can be reached at Kevin.Derby@floridadaily.com.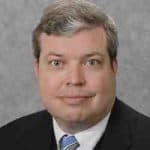 Latest posts by Kevin Derby
(see all)