On Friday, the Florida Housing Finance Corporation (Florida Housing) Board of Directors unanimously approved the expansion of the Housing Stability for Homeless Schoolchildren Initiative to Alachua, Bay and Charlotte Counties during the September board meeting.
The program assists homeless families in regaining housing stability and economic self-sufficiency, while also ensuring their school-aged children remain on track with their education.
The state of Florida currently has an estimated 91,675 homeless schoolchildren, and in many cases, a lack of stable housing prevents these children from attending school on a consistent basis. Initial pilot sites in Santa Rosa County and Hernando County evaluated the use of funds for short-term tenant-based rental assistance (TBRA), paired with Department of Education homeless education resources, and community-based supportive services.
"School often serves as a refuge for our youth and the consistency of education is key to building a healthy future," said First Lady Casey DeSantis. "This initiative has proven to help homeless schoolchildren and increase academic performance and attendance. The partnership between Florida Housing and local communities will help expand a foundation for housing and educational stability for Florida's children and families."
"This program is the first of its kind in Florida that will provide financial and housing relief to homeless families, while also emphasizing the importance of childhood education," said Trey Price, the executive director of the Florida Housing Finance Corporation. "Now, even more so in light of the current global pandemic, there will be an increased need for housing as families continue to experience economic setbacks. We are thrilled to be expanding this program to additional counties throughout the state and hope to partner with more school districts in the future."
Florida Housing, in collaboration with local community partners, created the Homeless Schoolchildren TBRA Pilot Program to provide eligible homeless families with one year of rental assistance and case management support. In April, Florida Housing released findings from its first pilot program conducted in Santa Rosa County, looking at the significant need for affordable, permanent housing options for homeless families with school-aged children. The goal of the program was to learn whether the benefits of these resources would allow for greater assistance of homeless families in rural and smaller counties compared to traditional Florida Housing practices in larger urban areas.  The Santa Rosa County Pilot Program was launched in early 2018 and immediately found that once the families had stable housing and assistance specific to their needs, the majority of families' incomes stabilized or increased.  Seventy-eight percent of families had significantly more reliable transportation at the end of their participation than before entering the program.  So far, two families have realized their dream of being first-time homebuyers.  Of the 60 students participating in the program during the 2018-2019 school year, 98 percent were promoted to the next grade or graduated.  There was an 11 percent decrease in chronic absenteeism and 18 percent of the students saw a significant increase in their grade point averages.
In January 2020, Hernando County became the location of a second pilot program. The Housing Stability for Homeless Schoolchildren Initiative will soon be expanded into Alachua, Bay, and Charlotte counties and will further assist families identified by local school districts based on children who are already participating in Federal Homeless Education Programs. Each new county will receive up to $500,000 in HOME TBRA funds to provide short-term rental assistance for the participating families. Families will receive up to 24 months of rental assistance, academic support for students, and community-based supportive services.
Before beginning the initiative, each county formed a partnership with the School District's Homeless Education Program, the Public Housing Authority (PHA), a Case Management Organization, and the Homeless Continuum of Care Lead Agency. The HOME TBRA funds will be provided by Florida Housing and administered by the local PHA. Community support services for the families will be provided by key partners that will assist eligible families in accessing rental housing, achieving stability and preventing future homelessness.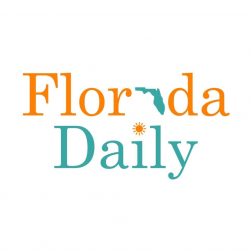 Latest posts by Florida Daily
(see all)