Last month, Florida's housing market enjoyed stronger sales than it did it September 2018.
The Florida Realtors released a report this week noting there were 23,510 single-family homes sold in the state in September 2019 which is 11.5 percent higher than sales from September 2018.
"Mortgage rates that remain historically low and strong economic trends continue to help fuel Florida's housing market," said Florida Realtors President Eric Sain, a realtor and manager with Illustrated Properties in Palm Beach.
Sain pointed to other signs indicating Florida's housing market remains robust.
"In another positive sign, pending inventory for existing single-family homes was up 1.7 percent year-over-year, while pending inventory for existing condo-townhouse properties was up 0.9 percent," Sain noted. "Staying on top of trends in local housing markets can be challenging for buyers and sellers – turning to a local Realtor for expert guidance can ease stress and help with peace of mind."
Median sales prices for single-family homes and condos and townhouses continue to rise across the state as September marked the 93rd month in a row which saw a rise in year-over-year comparisons.
The statewide median sales price for single-family existing homes was $265,000, up 5.3 percent from the previous year," the Florida Realtors noted. "Last month's statewide median price for condo-townhouse units was $193,000, up 5.8 percent over the year-ago figure. The median is the midpoint; half the homes sold for more, half for less."
"Looking at Florida's condo-townhouse market in September, statewide closed sales totaled 9,007, up 6.1 percent compared to a year ago. Closed sales may occur from 30- to 90-plus days after sales contracts are written," the Florida Realtors added.
Dr. Brad O'Connor, the chief economist for the Florida Realtors, weighed in on the numbers this week.
"With inventory levels continuing to dwindle, low mortgage interest rates remain the major reason we are continuing to see strong sales and price growth throughout much of the state," said O'Connor. "And with both sales and prices continuing to rise, it should come as no surprise that the dollar volume of sales throughout the state also increased significantly this September compared to September of last year. Statewide, closed sales of single-family homes totaled to about $8 billion, a year-over-year increase of 17 percent. Dollar volume for sales of townhouses and condos, meanwhile, rose by 7.5 percent to about $2.4 billion."
As O'Connor pointed out, the market in Florida has been helped as interest rates continue to drop.
"According to Freddie Mac, the interest rate for a 30-year fixed-rate mortgage averaged 3.61 percent in September 2019, a significant drop from the 4.63 percent averaged during the same month a year earlier," the Florida Realtors noted.
Reach Kevin Derby at kevin.derby@floridadaily.com.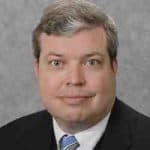 Latest posts by Kevin Derby
(see all)