On December 30, the Florida Housing Finance Corporation (Florida Housing) is set to close the Coronavirus Relief Fund (CRF) program.
With more than $200 million committed, this initiative was launched in July 2020 to assist Floridians impacted by the COVID-19 pandemic. Through the Coronavirus Aid, Relief, and Economic Security Act (CARES Act), these funds are directed to assist residents living in Florida Housing's multifamily and special needs developments, as well as Florida residents needing mortgage and rental assistance as a result of the pandemic.
All funds must be expended by the program's conclusion on December 30. Homeowners and renters affected by COVID-19 who have not yet applied are encouraged to do so immediately.
"As the state's housing finance agency, providing housing assistance to those who need it most has always been our top priority," said Trey Price, the executive director of the Florida Housing Finance Corporation. "As the CRF program comes to a close, we are proud to have assisted tens of thousands of Florida households in just five months. With only a few weeks left until the end of this program, we strongly encourage homeowners and renters impacted by the pandemic to contact your local government housing office today if you are in need of assistance."
Since its inception, the Coronavirus Relief Fund program has accomplished the following funding strategies:
Strategy 1- Rental Assistance for Tenants in Florida Housing's Portfolio   
782 multifamily rental housing developments in Florida Housing's portfolio responded to the Invitation to Participate (ITP) in the program.
614 of these developments in Florida Housing's portfolio have executed funding agreements and have funding assistance for their tenants.
Property owners and managers indicate with this funding they will be able to provide assistance to 12,263 rental households in Florida.
Strategy 2- Rental and Mortgage Assistance for Homeowners and Renters 
119 local government entities across Florida have signed funding agreements to provide rental and mortgage assistance to individuals in Florida impacted by the pandemic.
To date, local governments have been able to assist 11,957 households with rental or mortgage assistance plus another 5,729 are scheduled to be assisted by the end of the month, with this number growing daily.
Strategy 3-Operations Assistance for Housing that Serves Persons with Special Needs or Homeless Households  
32 special needs developments (serving approximately 2,101 individual units) in Florida Housing's portfolio have executed funding agreements and have received funding assistance.
These funds provide each development with additional resources to cover coronavirus related expenses such as extra staffing, cleaning services and supplies, personal protective equipment for staff and residents, and technology to address social distancing and pandemic-related safety needs.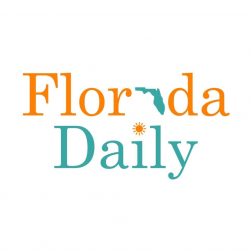 Latest posts by Florida Daily
(see all)