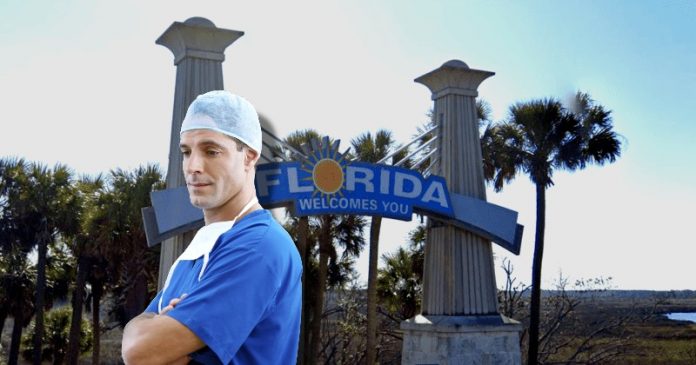 According to the Florida Hospital Association, Florida needs more than 60,000 nurses by 2035 to meet the state's projected healthcare needs.
In January, Gov. Ron DeSantis announced $79 million in PIPELINE and LINE Fund awards to high-performing nursing education programs at public institutions in Florida. Those funds, appropriated by the Legislature last year, were awarded to 27 public colleges and universities whose graduates achieved at least a 70 percent pass rate on first-time nursing licensure exams.
However, public institutions only run 30 percent of Florida's nursing programs, which doesn't solve the Sunshine State's nursing shortage. Healthcare analysts say that private nursing schools need to better prepare their students for the workforce.
Last year, 6,792 Florida nursing school graduates failed the NCLEX-RN exam. Some in the industry argue that too many private nursing schools have focused more on graduating their students instead of preparing them for licensure. These industry experts say the goal should be to make sure nursing schools are better incentivized to help them pass their nursing exams instead of just graduating.
In order to address the nursing shortage and produce more high-quality nurses in Florida, the Florida Senate is moving a budget appropriation to provide $500,000 in grant funding to accredited private colleges offering nursing education programs that have achieved at least 70% percent first-time licensure exam pass rates. The funding would have no impact on existing funding support for public institutions.
The initial proposed appropriation is a good starting point, but advocates want state legislators to increase that amount (ideally closer to $5-10 million) during budget negotiations, acknowledging $500,000 goes only so far when split among several schools.
Some private nursing schools are already performing well in producing high quality nurses.
The Galen College of Nursing, HCI College, Chamberlain University, Jersey College, Miami Regional University, Rasmussen University, and West Coast University all earned a 70 percent or higher passage rate last year for their students. Other private nursing schools may began to look at these colleges as models and the budget appropriation amendment can help them do just that.
The Florida State Hispanic Chamber of Commerce recently endorsed the budget amendment but called for legislators to increase its amount. The chamber insisted Florida needs more nurses and noted the additional funds will help on that front.
Mark Vogt, the CEO if the Galen College of Nursing, weighed in on the matter.
"It's going to take all of the educators to really do a great job and expand access to nursing. Not a lot of institutions are growing their nursing pipeline," said Voght. "Last year in the United States, we had over 80,000 qualified individuals who wanted to go to nursing school but couldn't go in because there was not enough slots for those students to train. We need our public institutions, our community colleges, and our private institutions to think differently on how we can expand access."