 Florida has joined the U.S. Department of Justice and 10 other states in an antitrust case against Google.
Florida Attorney General Ashley Moody announced on Tuesday that the state was taking part in the case to "prevent Google from unlawfully maintaining monopolies through anticompetitive and exclusionary practices in the search and search advertising markets."
"Google is one of the largest and most powerful companies in the world. Regardless of its size, all companies have an obligation to compete fairly in the marketplace. Our investigation into Google revealed that the global tech behemoth allegedly used its size and scale to build a moat around its core markets—general search services and search advertising," Moody said.
"We believe Google's conduct violates state and federal antitrust laws and that a successful outcome, in this case, will bring many benefits to all Americans including Florida consumers, the overwhelming majority of whom use Google products every day," Moody added.
Moody's office offered some of the reasons why it had joined the lawsuit.
"As one of the wealthiest companies on the planet with a market value of $1 trillion, Google is the monopoly gatekeeper to the internet for billions of users and countless advertisers worldwide—including millions in Florida. For years, Google has accounted for almost 90 percent of all search queries in the U.S. and has used anticompetitive tactics to maintain and extend its monopolies in search and search advertising," Moody's office noted. "As alleged in the complaint, Google has entered into a series of exclusionary agreements to lock up the primary avenues through which users access search engines, and thus the internet, by requiring that Google be set as the default or exclusive search engine on billions of mobile devices and computers worldwide."
The attorneys general of Arkansas, Georgia, Kentucky, Indiana, Louisiana, Mississippi, Missouri, Montana, South Carolina and Texas also joined the suit.
Kent Walker, a vice president of global affairs and the chief legal officer for Google, pushed back on Tuesday.
"Google Search has put the world's information at the fingertips of over a billion people. Our engineers work to offer the best search engine possible, constantly improving and fine-tuning it. We think that's why a wide cross-section of Americans value and often love our free products," Walker insisted. "Today's lawsuit by the Department of Justice is deeply flawed. People use Google because they choose to, not because they're forced to, or because they can't find alternatives.
"This lawsuit would do nothing to help consumers. To the contrary, it would artificially prop up lower-quality search alternatives, raise phone prices, and make it harder for people to get the search services they want to use," Walker added. "Let's talk specifics. The Department's complaint relies on dubious antitrust arguments to criticize our efforts to make Google Search easily available to people. Yes, like countless other businesses, we pay to promote our services, just like a cereal brand might pay a supermarket to stock its products at the end of a row or on a shelf at eye level. For digital services, when you first buy a device, it has a kind of home screen 'eye level shelf.' On mobile, that shelf is controlled by Apple, as well as companies like AT&T, Verizon, Samsung and LG. On desktop computers, that shelf space is overwhelmingly controlled by Microsoft.
"So, we negotiate agreements with many of those companies for eye-level shelf space. But let's be clear—our competitors are readily available too, if you want to use them," Walked continued. "Our agreements with Apple and other device makers and carriers are no different from the agreements that many other companies have traditionally used to distribute software. Other search engines, including Microsoft's Bing, compete with us for these agreements. And our agreements have passed repeated antitrust reviews."
Reach Kevin Derby at kevin.derby@floridadaily.com.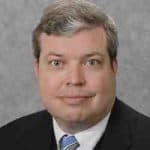 Latest posts by Kevin Derby
(see all)