Florida state Rep. Jackie Toledo, R-Tampa, was joined by fellow lawmakers, patients, physicians, pharmacists, and small business owners this week to announce legislation that she says would increase Floridians' access to prescription drugs while lowering costs.
Supporters of the legislation say new legislation is needed to directly address what has been called "predatory practices" by Pharmacy Benefit Managers (PBMs).
"Our priority is advocating for Floridians who have felt the pinch in their wallets because profit-driven policies by PBMs are robbing patients of savings that should rightly be theirs," said Toledo. "Consumers need to know that their state lawmakers are fighting for their best interests, and our legislation will help put the power back where it belongs: with the patient."
Proponents of Toldeo's bill say that PBMs side-step free-market principles and force patients to use pharmacies owned by those PBMs – even if the costs are higher. PBMs have been criticized as being secretive prescription drug middlemen in a complex drug marketplace.
Industry experts tell Florida Daily that originally PBMs were established to facilitate claims processing but have become more powerful in the healthcare marketplace and use a convoluted process to reap untold hundreds of millions of dollars when consumers buy their prescription drugs.
"PBMs aren't medical doctors, and they shouldn't be making medical decisions. Yet time and again we see them deny, delay, or obstruct the treatment plans that have been carefully considered and approved by patients and their physicians," said Dr. Brandon Konkel, an oncologist from Tampa with the Florida Cancer Specialists. "PBM profits should not come before the patients, that's why it's essential for Florida to join the growing number of states that are pushing to reform this broken system."
The legislation filed by Toledo is being cosponsored by state Rep. Randy Fine, R-Palm Bay,  and addresses a number of PBM-related practices including spread pricing, which is defined as the difference between what the PBM charges a health plan and how much it reimburses the pharmacy; self-dealing, with PBMs paying their own pharmacies more per prescription than other network pharmacies and steering patients to the pharmacies they own; cost-sharing, with PBMs collecting rebates offered by pharmaceutical companies but then failing to pass the savings on to patients. The bill also pushes for more transparency and protecting patient access to medications by keeping neighborhood pharmacies from being pushed out of business and eliminating anti-competitive practices.
Toldeo and Fine were joined by state Rep. Kamia Brown, D-Orlando, state Sen. Jose Javier Rodriguez, D-Miami, and members from the Small Business Pharmacies Aligned for Reform (SPAR). A host of pharmacy, patient and physician health care groups are also backing the proposal.
"When pharmaceutical middlemen also own a dominant retail partner, inherent conflicts of interests arise that can lead to reduced competition, and increased prices," said Fine.
"Those increased prices not only hit consumers through both higher drug and insurance prices but also taxpayers through more expensive Medicare and Medicaid programs," he added. "When you think about it, the distribution of drugs is a commodity business and government should be doing everything possible to reduce transaction costs to create the most efficient, low-cost drug prices possible. I am proud to work with Representative Toledo to fight for our constituents and taxpayers on this critical issue."
The top three PBMs control approximately 85 percent of the market, with those companies owning their own mail order, specialty and retail pharmacies. The result is that these PBMs often use a process called "steering" to direct patients to those pharmacies that will generate the greatest profit for themselves. Supporters of Toledo's bill say that the practices by PBM's are anti-competitive and have reduced consumer choice and had a devastating effect on neighborhood pharmacies across the state.
Over the past three years, the number of independent pharmacies in Florida has fallen by 15 percent and continues to drop.
"Neighborhood pharmacies like mine do so much more than just dispense medications – we know our patients and can offer guidance, work out flexible payment terms, even make deliveries when our patients aren't able to leave their homes," said Alex Herwig, a pharmacist  and owner of  Gulf Coast Apothecary. "PBMs are actively working to drive us out of business to benefit their big-box partners, and this leaves patients with fewer choices to help meet their medical needs."
At least 33 states have taken action to reform the PBM industry by addressing copay "clawbacks" that generate higher after-the-fact payments for PBMs, reining in the practice of spread pricing, requiring PBMs to act as a fiduciary on behalf of patients, and ensuring that audits aren't used to punish pharmacies. In 2018, Florida lawmakers passed legislation prohibiting PBMs from including "gag orders" in contracts that restrict pharmacists from informing patients about lower-cost alternatives.
"This issue may be complex, but the solution is not. We need to put patients back in the driver's seat so they can benefit from lower costs and improved access to prescription drugs," Toledo said.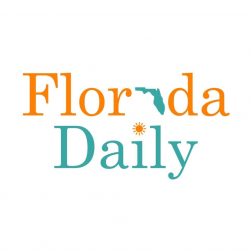 Latest posts by Florida Daily
(see all)