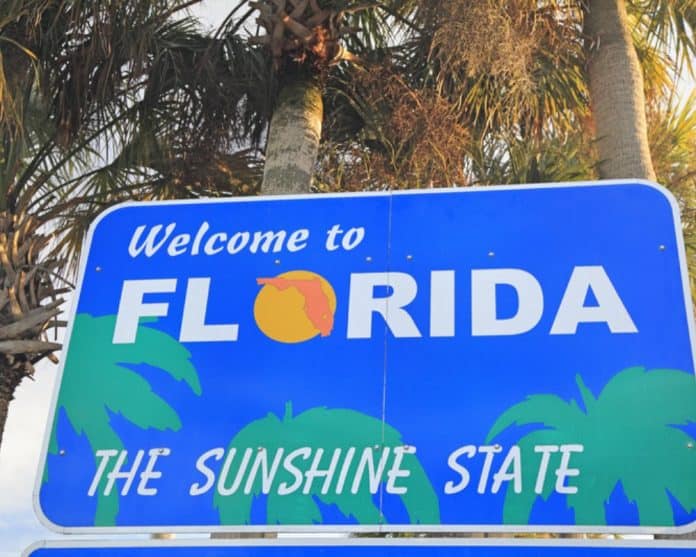 With the New York Stock Exchange (NYSE) warning that it might leave the Empire State due to potential new taxes, leaders from Florida are urging it to move to the Sunshine State.
NYSE President Stacey Cunningham fired a warning shot in the Wall Street Journal this week.
"The New York Stock Exchange belongs in New York. If Albany lawmakers get their way, however, the center of the global financial industry may need to find a new home," Cunningham wrote. "With more than 25 other representatives of New York's securities industry, I sent a letter to state legislative leaders cautioning against the unintended consequences of imposing a transfer tax on stock sales. History's lesson is clear: If you try to squeeze more revenue from financial firms, the business goes elsewhere.
"New York's leaders did the right thing in 1981 when they made the state's stock-transfer tax dormant through a 100 percent rebate. If lawmakers opt to reinstate that tax, the NYSE may need to follow the lead of those relocating firms," Cunningham added.
Along with officials from other states, ranging from Illinois to Texas, leaders from Florida reached out to the NYSE.
"Before the COVID-19 pandemic, New Yorkers, like myself, ventured out of the cold and high taxed state of New York for the sunnier, more economic friendly state of Florida. During the pandemic, the desire to flee the policies of Andrew Cuomo and the liberal politicians controlling the state Assembly has only exacerbated. Florida's real estate market is booming as residents of blue states are buying property sight unseen desperate to leave high taxed and economically distressed states," said U.S. Rep. Byron Donalds, R-Fla.
"New York State is not only forcing its residents out, but they are also forcing out small and large businesses, including the New York Stock Exchange. Once known as the Empire State, New York is emptying because of the massive amount of taxes and regulations strangling economic opportunity. It is no secret that Florida is simply better for business. We are proudly one of a few states with zero income tax and zero tax on intangible assets. Also, our state has one of the lowest corporate tax rates in the nation. The New York Stock Exchange embodies the principles of capitalism, free markets, and American exceptionalism. If New York is distancing themselves from those values, the Sunshine State will proudly welcome the world's largest stocks exchange in Southwest, Florida," Donalds added.
State CFO Jimmy Patronis sent a letter to Cunningham on Thursday, urging her to move the NYSE ("the Exchange") to Florida.
Clearly, the politicians in Albany no longer appreciate the economic powerhouse that is the Exchange. Their disregard extends beyond your corporate boardroom, as the transfer tax would negatively affect millions of individuals vested in college savings and retirement funds. As a fourth-generation Floridian and a former small business owner, I'm writing to encourage you to consider moving the New York Stock Exchange to the great state of Florida," Patronis wrote. "As mentioned in your letter to the Wall Street Journal, many of New York's financial professionals are already relocating to Florida and for good reason—here in the beautiful Sunshine State, you and your employees would not have to pay personal income taxes, while the Exchange would benefit from favorable corporate tax policies, and the fact that Florida does not levy an intangible tax on stocks, bonds and many other financial instruments. Plus, Florida's amazing weather and beaches, would afford the entire industry an all-around better quality of life.
"By moving to Florida, the Exchange's parent company, Intercontinental Exchange, Inc., could realize a significant savings on corporate income taxes since Florida's 4.4 percent corporate income tax rate is nearly one-third lower than the New York Corporate Income Tax rate of 6.5 percent. Crucially for the Exchange, Florida repealed its intangible tax on the market value of stocks, bonds and other financial instruments in 2007. The tax repeal also eliminated intangible taxes on mutual funds, bonds and more," Patronis continued. "Other advantages of operating a business in Florida include being located in one of the top states for tourism, fiscal health, and education. Additionally, Florida's crime rate is at a 49-year low, making Florida both a safe and profitable place to do business. Lastly, Florida shares the same time zone with New York–Eastern Standard Time. This key similarity would ease the transition for the rest of the financial world, which is built around the Exchange operating from 9:30 AM to 4:00 PM, Eastern Time," he added.
"As Florida's CFO, I am convinced the Intercontinental Exchange, Inc., would excel in Florida, and I'm here to remind you that there is no time like the present to consider moving your business to the Sunshine State. My door is always open, and given the restaurant closures in New York, I would be more than happy to take you out to eat at one of our fine restaurants to discuss the many reasons to move the Exchange to Florida," Patronis wrote in conclusion.
Reach Kevin Derby at kevin.derby@floridadaily.com.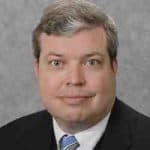 Latest posts by Kevin Derby
(see all)