 A new poll shows Florida is leaning against impeaching and removing President Donald Trump from office.
On Wednesday, Mason Dixon released a poll of registered voters in Florida which shows half of those surveyed–50 percent–think Trump should not be impeached while 46 percent want to impeach him. There's a major partisan divide on the matter as 91 percent of Democrats support impeachment while 93 percent of Republicans oppose it. A majority of independents–53 percent–oppose impeachment while 41 percent support it.
There is also something of a racial divide on the matter with 81 percent of blacks supporting impeachment while only 38 percent of whites do. A majority of white Floridians–59 percent–oppose impeachment. Hispanics are more divided with 51 percent of them supporting impeachment while 44 percent oppose it.
A majority of voters under 50 support impeachment while a majority of voters 50 and over oppose it.
There's also a gender gap in Florida as 53 percent of women support impeaching Trump while 57 percent of men oppose it.
Asked about Trump's performance and the president draws less support with 47 percent approving of him and 50 percent disapproving of him.
"The partisan divide is extreme, with 91 percent of Democrats disapproving of Trump and supporting impeachment," Mason Dixon noted. "On the Republican side, 91 percent approve of Trump and 93 percent oppose impeachment. Independent voters, however, are conflicted, with a 51 percent majority disapproving of the president's performance in office and at the same time a 53 percent majority are opposed to removing him."
The poll of 625 registered voters in Florida was taken from Dec. 11 through Dec. 16 with a margin of error of +/- 4 percent.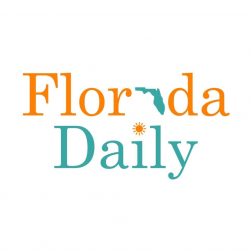 Latest posts by Florida Daily
(see all)