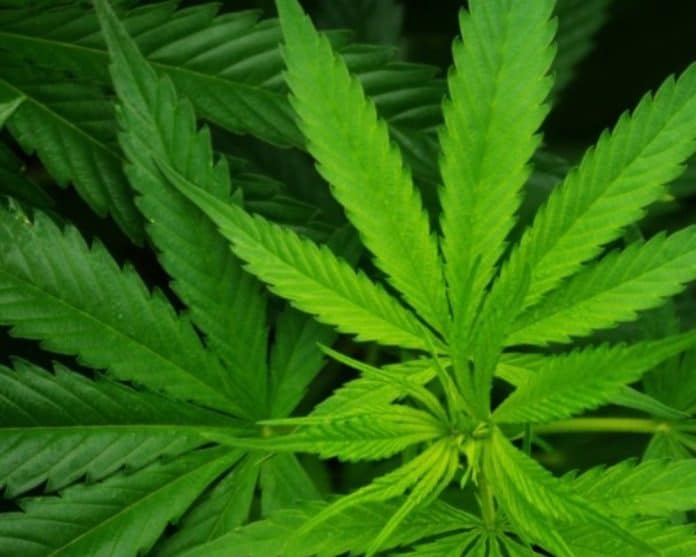 State Sen. Jeff Brandes, R-St. Petersburg, and state Rep. Carlos Guillermo Smith, D-Orlando, are working together across the aisle on a proposal to legalize the use of recreational marijuana.
"There are millions, possibly billions of dollars for cannabis being bought and sold in the illicit market. Why isn't the state regulating that? We are really missing out," Smith told Florida Daily, pointing out criminal justice reform and budget problems could be helped by legalizing recreational use. "These draconian prohibition laws on cannabis have done so much more harm than good."
Smith called Brandes a champion among conservatives on criminal justice reform as the senator made his case for the bill.
"More harm has been caused by the prohibition of marijuana than by marijuana itself," Brandes said. "I believe decriminalizing marijuana will enable law enforcement to deal with more serious crimes and allow them to have a greater impact in our communities with their limited resources."
Smith pointed out that the state is facing a $2 billion budget hole.
"While revenue is not necessarily the number one reason why we should be legalizing cannabis, it is incumbent upon legislators of both parties to introduce bold proposals to bring revenue to the state so that we don't have to slash funding for public schools or healthcare services to the disabled," Smith said.
If the bill passes, Floridians would not be able to go into a coffee shop like in Amsterdam to smoke a joint but marijuana users would no longer need a medical ID card to enter and purchase from one of the state's many pot shops. The only requirement would be that a user be at least 21 years of age.
There would be no excise tax on marijuana.
"It doesn't include everything I would like to see, but it is a great start," Smith told Florida Daily, pointing to figures from Florida Chief Economist Amy Baker back in 2019 that sales tax revenue from it could bring the state in excess of $2 billion.
Another goal of the bill would be to end the stranglehold a small number of companies have on the pot industry in Florida by opening up licenses to a multitude of different industry facets like retail, transportation and cultivation.
Smith and Brandes will face all kinds of opposition to their proposal. Smith can expect to draw heavy opposition from Central Florida where theme parks and the hospitality industry have overwhelmingly opposed legalized marijuana as they look to keep up the region's image as a family-friendly tourist destination.
Smith said he takes exception with that argument.
"Just because someone is coming to Florida to be a cannabis tourist, so to speak, does not preclude them from going to theme parks, hotels, and restaurants that make our state such a huge international destination," Smith reasoned, "They could do both things!"
He may find some allies though in the general public and among a large voting bloc of Republicans that generally oppose his policies.
"What we saw in November was that some red states overwhelmingly supported cannabis legalization, and that was driven by Republican voters," Smith said–and now he will need those GOP voters to convince Gov. Ron DeSantis.
"It's true Governor DeSantis has said that cannabis legalization won't happen on his watch, I think that with proper encouragement, even Governor DeSantis can evolve on an issue like cannabis legalization with a nudge from Senator Brandes and other high profile leaders who support legalization like Congressman Matt Gaetz," Smith said.
If passed, Florida would become the first state in the South to legalize recreational marijuana.
Reach Mike Synan at mike.synan@floridadaily.com.
Latest posts by MIKE SYNAN
(see all)