A South Florida Republican warned this week that a trade war with China could negatively impact commercial fishermen in the Sunshine State.
U.S. Rep. Carlos Curbelo, R-Fla., appeared on U.S. 1 Radio News on the "Morning Magazine with Bill Becker" show to talk about the growing trade war between China and the U.S. this week. Pointing to China hitting the U.S. with a $34 billion tariff on products including  pork, poultry, soybeans, corn and Florida lobsters, Curbelo said South Florida could feel the sting, noting that lobster fishing adds almost $50 million annually to the economy in the Keys alone.
"Commercial fisherman are understandably nervous here. The Chinese have announced a 25 percent tariff on live Florida lobster heading to China," said Becker. "What do you make of this? They are not happy with this situation."
"I certainly understand, and I think all of us should at least have mixed feelings about these tariffs," Curbelo replied. "Number one, we do know that the Chinese are abusive when it comes to trade — we know that they undermine the world economy, they take advantage not just of our country but of many others, they use cheap labor. I mean, it's just very difficult for American companies and manufacturers to compete with them. That's certainly true, and I certainly support efforts to hold them accountable — to try and kind of level the playing field — so that American companies and American workers aren't undermined by the Chinese. Now, at the same time, when we have tariff policies that aren't targeted — that are excessively broad — that also hurts American consumers and in this case, fisherman and commercial fisherman.
"So, what we have asked the administration is to come up with a targeted policy, to make sure we hold the Chinese accountable for stealing our intellectual property, which they do regularly, for forcing American companies who do business in China to essentially hand over their intellectual property — any formulas they may have for their products, you know whatever it is," Curbelo added. "But at the same time, to try to protect American consumers and our fisherman, our farmers and others from a potential trade war. When there is a trade war, Bill, everyone loses because everyone ends up paying more for the product that they need or that they want, so we are working on that.
"The other set of tariffs that I am certainly opposed to are those that have been imposed on our allies — on Canada, on Mexico, on the European Union," Curbelo continued. "Those countries do have labor laws, environmental laws, they respect American companies that are doing business in their countries, so picking a fight with them I don't think is smart and certainly raises, again, costs for American consumers. So, I hope before this gets worse and before this escalates we can certainly find an agreement with our allies — the Canadians, the Mexicans and the Europeans — and find an approach with the Chinese that is targeted, that is specific, and that hopefully leads to an understanding and an agreement that protects American companies and interests and can eliminate these tariffs for American producers like the commercial fisherman, especially this spiny lobster fishery which is so profitable for the Florida Keys. So, it's complicated, it's difficult, but I think we can do better that we are doing now."
According to the congressman's office, "Curbelo has advocated against the administration's aggressive tariff policies and has encouraged the president and U.S. trade representative to adopt a more targeted policy that focuses on holding bad actors accountable."
First elected to Congress in 2014, Curbelo is a top target for Democrats this election cycle.
Kevin Derby can be reached at Kevin.Derby@floridadaily.com.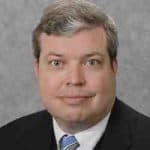 Latest posts by Kevin Derby
(see all)