The Florida Lottery chose Scientific Games Corporation as its primary instant games provider through 2027, continuing their work on scratch off tickets which has been going on for more than 30 years.
Working with Scientific Games, the Florida Lottery has seen almost a decade of record instant game retail sales and is constantly ranked among the top 5 lotteries worldwide for instant game per capita sales.
Florida Lottery Secretary Jim Poppell weighed in on why the Lottery was sticking with Scientific Games.
"We set out to sign a contract that allows us to continue offering the best games possible at a cost-savings to the state," said Poppell. "In collaboration with Scientific Games, the Lottery will continue to offer best-in-class Lottery products, emphasize our responsible gaming initiatives, and maximize revenues in support of Governor DeSantis' bold vision for education in our state."
Scientific Games received the highest technical score from the state government and their works could lead up to $8.5 billion in funding for the Educational Enhancement Trust Fund over the next seven years. In the meantime, according to Scientific Games, Floridians can expect "unique game content, products and services designed to maximize Lottery proceeds" in the years to come.
In the past 22 years, Scientific Games Enhanced Partnership (SGEP) has led the Florida Lottery's instant games to perform 52 percent better than the lottery industry average with a 10-year compound average growth rate of 122 percent–a trend John Schulz, the senior vice president of lottery instant products for Scientific Games, hopes to continue.
"We are pleased the Florida Lottery chose Scientific Games for our unique ability to grow profits to benefit so many students in the state of Florida. We will continue to provide our world-class SGEP services to expertly manage the full lifecycle of the Lottery's instant games, as well as the great licensed brands that Florida players love," said Schulz.
Since being launched in 1974, Scientific Games has worked with more than 150 lotteries, including almost all of the ones based in North America.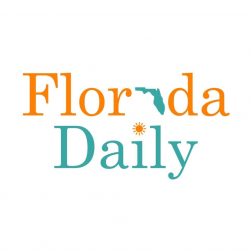 Latest posts by Florida Daily
(see all)