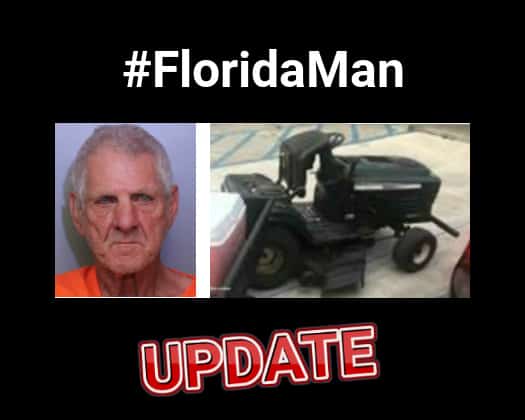 A Haines City man was arrested and charged with driving under the influence after he allegedly crashed his lawnmower into a police cruiser.
According to Haines City Police Department, Polk County Prison records and a report in The Lakeland Ledger, Gary Wayne Anderson was charged with driving under the influence and refusing to submit to a DUI test on May 5.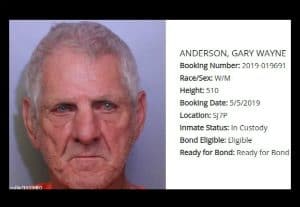 The crash occurred around 7 pm outside Rodriguez Fashion on US-17/92 North. The Haines City Police Department told News Channel 8 WFLA that an officer was inside when he heard a loud noise come from outside where his cruiser was parked.
The officer involved claims he spotted Anderson on a lawnmower with an attached trailer. The officer also noted there was minor damage to the back bumper on his police car.
According to WFLA, Anderson admitted he was drunk and hit the cruiser but claimed he didn't cause any damage. Officers claim Anderson couldn't complete field sobriety tests and noted that his demeanor "ranged from laughing to aggressive."
Anderson was taken to Heart of Florida Regional Medical Center, where he provided a breathalyzer sample. According to police, his blood-alcohol content was .241 – more than three times the legal limit.
Officers said Anderson also had cocaine in his system. Anderson accused the police of putting the cocaine in his system, "while directing profane language and racial slurs at the officer," police say.
Haines City Police Chief Jim Elensky told WFLA he was proud of his officers' behavior throughout the incident and shared his quote on the department's official Facebook page.

According to court records, Anderson's driver's license has been suspended since March 1978. He also has two prior DUI convictions.
Latest posts by News Desk
(see all)