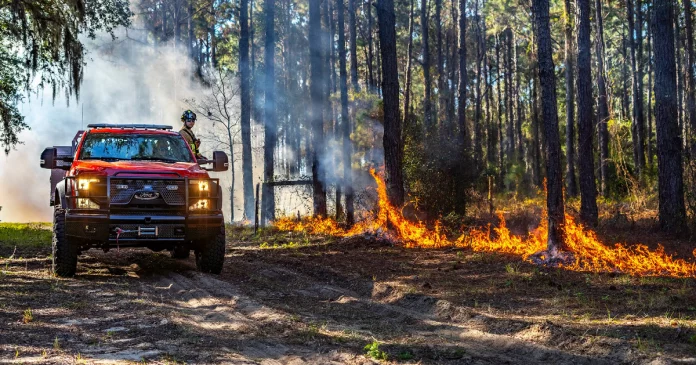 Florida Agriculture Commissioner Nikki Fried and the Florida Forest Service highlighted the importance and benefits of prescribed fire during Florida's Prescribed Fire Awareness Week, January 23–29.
Florida is a fire-adapted ecosystem, which means it depends on recurring fire to renew the forest and habitats that support native plant and animal species. Prescribed fire is a safe, controlled way to apply a natural process that clears out overgrowth that not only ensures the health of Florida's natural resources but reduces the risk for catastrophic wildfires and the subsequent devastation to communities.
"Managing our forests, Florida's top agriculture commodity, is essential to powering our economy, sustaining the ecosystems, and supporting the state's infrastructure," said Fried. "Florida's use of prescribed fire is a national model for successfully managing forests to protect residents, communities, wildlife habitats, and natural resources. Florida knows the importance of prescribed fire, and we are committed to continuing a practice that was established by those who came before us and is critical to the future of our great state."
"Prescribed fire is the most valuable tool we have to manage Florida's fire-dependent and fire-prone landscapes," said Erin Albury, the state forester and the director of the Florida Forest Service. "With a long-term, sustained approach, we can maintain the health of our forests and significantly reduce the chances of catastrophic wildfires."
To learn more or to view prescribed fires planned in your community today, visit WhyPrescribedFire.org.
The Florida Forest Service, a division of the Florida Department of Agriculture and Consumer Services, manages more than 1 million acres of state forests and provides forest management assistance on more than 17 million acres of private and community forests. The Florida Forest Service is also responsible for protecting homes, forestland and natural resources from the devastating effects of wildfire on more than 26 million acres.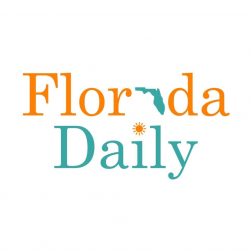 Latest posts by Florida Daily
(see all)