The Florida Medical Association PAC (FMA PAC) threw its support behind U.S. Rep. Ron DeSantis, R-Fla., to be the Sunshine State's next governor.
FMA PAC President Dr. Mike Patete announced the endorsement on Thursday.
"The FMA PAC is proud to be the first statewide association to endorse Congressman Ron DeSantis as Florida's next governor," Patete said on Thursday. Rep. DeSantis addressed our PAC board members in June and shared his vision for our great state. We believe he is a true friend of medicine and will represent Florida's more than 22,000 physicians on issues impacting our patients, policies and the quality and availability of health-care."
For his part, DeSantis promised to focus on health-care if he is elected in November.
"I'm proud to have the endorsement of the Florida Medical Association and all of the physicians the organization represents," said DeSantis. "Having affordable and accessible health-care is essential for Floridians and as governor, I look forward to working with the FMA to find ways to make the doctor-patient relationship stronger and to reduce costs."
As Patete noted, DeSantis spoke to the FMA PAC in Tampa back in June. He is also scheduled to speak to the FMA PAC in Orlando on Saturday.
Polls show DeSantis is the favorite to win the Republican primary later this month. Besides DeSantis, other candidates for the Republican nomination include state Agriculture Commissioner Adam Putnam and Bob White, the chairman of the Republican Liberty Caucus of Florida. DeSantis was in Tampa earlier this week at a rally where President Donald Trump formally endorsed his gubernatorial bid. Current Gov. Rick Scott, who also has Trump's support as he challenges U.S. Sen. Bill Nelson, D-Fla., faces term limits this year.
Kevin Derby can be reached at Kevin.Derby@floridadaily.com.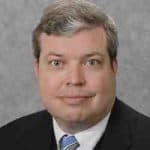 Latest posts by Kevin Derby
(see all)